The Classic Registration Element allows you to create responsive registration forms which can be integrated with your event app or kiosk hardware. Profile data will be instantly available in all other areas of the Core.
Your registration form can be accessed online via your specified url, in the app, by adding it to the login options. Or via the Kiosk Manager hardware for quick on-site registration.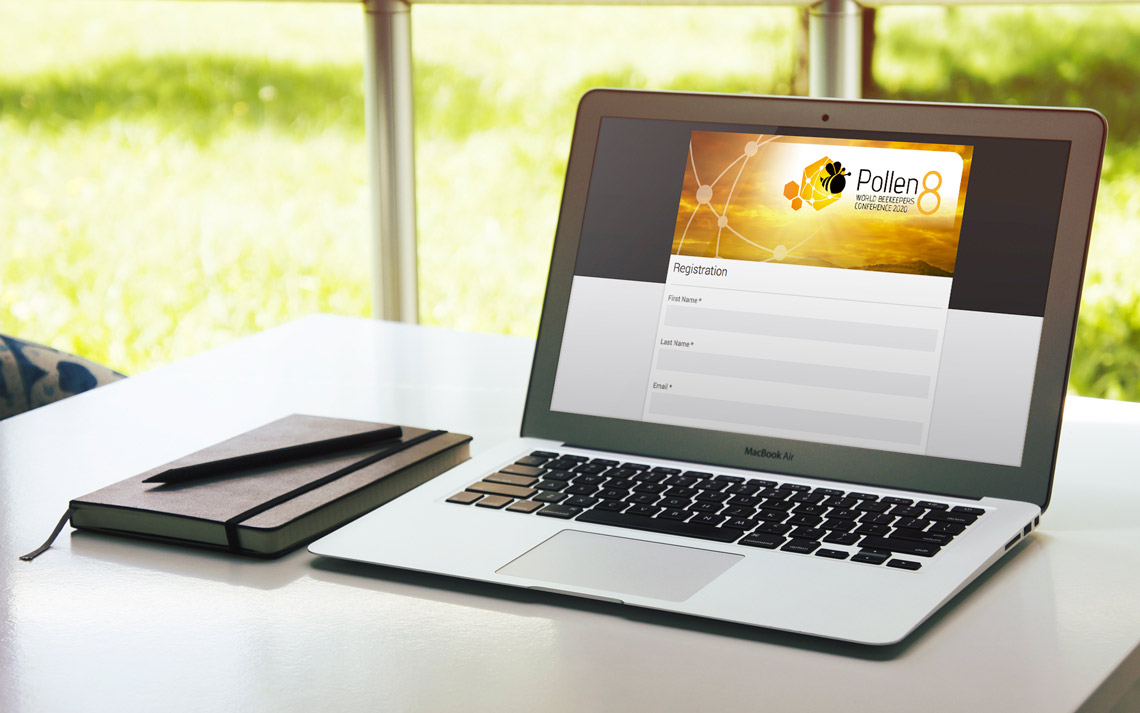 Watch the overview video of how the Classic Registration Element Works.
Setting up Form Details & Settings
To begin, go to the Registration > Form Setup. Select 'Create a New Form', you will then be presented with a pop up to fill in details and settings for your form.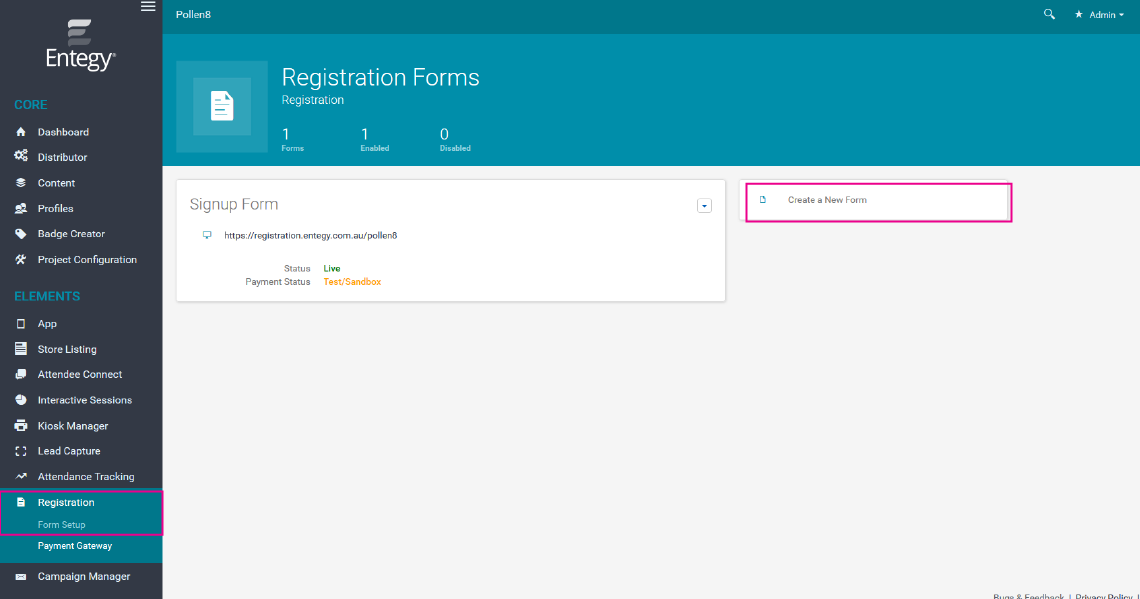 Give your form a title and url. for example Title: 'Delegate Registration Form' URL: 'pollen8delegates'
Choose to email details on completion to the submitter, and specify the email subject. for example 'Registration successful'
Choose the completion title and message which will be displayed after the submitter clicks submit. For example Heading: 'Registration Complete' Message: 'Thank you for registering. Details have been sent to your supplied email address'
Set form status to live when ready to accept submissions. Upon submitting details, a core profile will be generated instantly for the user. If requiring payment, set Payment Required to 'yes' and Payment Gateway to 'live'. The payment gateway can be configured under Registration > Payment Gateway.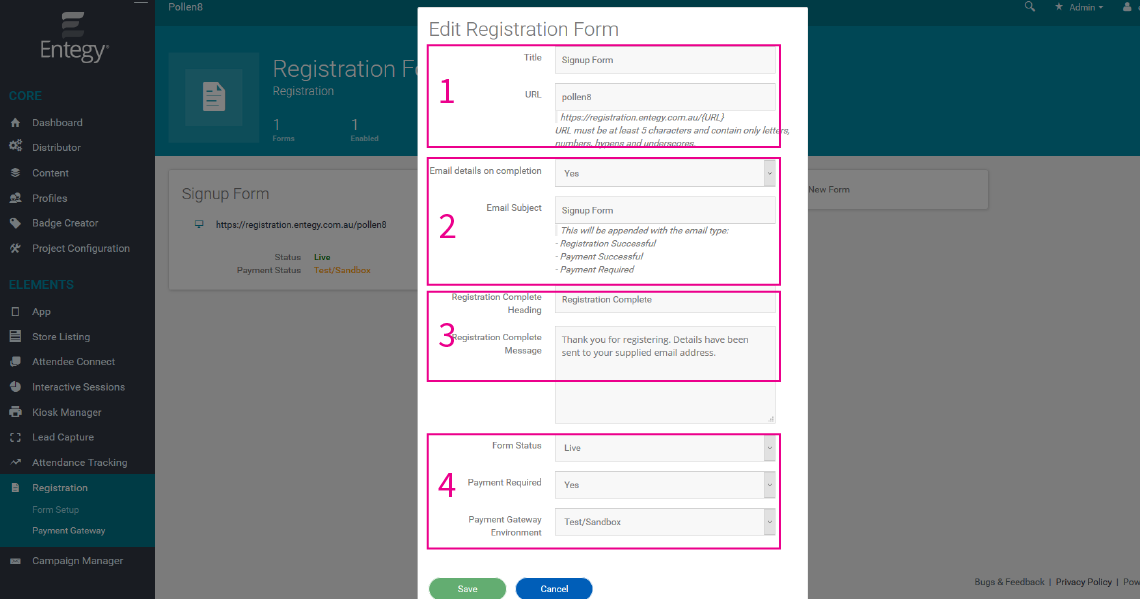 Form Builder
The drag and drop registration builder allows you to easily create, delete and rearrange fields. Fields are drawn directly from profile fields set up in the Core. Profile fields are set and defined from project configuration > profile settings.
You can custom design the form by adding a header image, background colour and highlight colour. Formatting options are also available to add headings, body copy and line separators.
Detailed Form Builder Video
Please refer to the Classic Registration Form Builder article and video for more detailed information on form fields and design.
Payment Gateways
Classic Registration forms can accept payments through an external payment gateway – eway or Pin Payments.
To configure the payment settings go to 'payment gateway'
You can only have one payment gateway setup at any point in time. you will be required to sign up or use an existing account with one of the payment gateway providers.