The Badge creator includes a powerful template builder using dynamic text and images drawn directly from profile data in the Core. Badges can be generated as high-resolution PDFs or individual web links.
Watch the Badge template creator overview video for simple badge creation.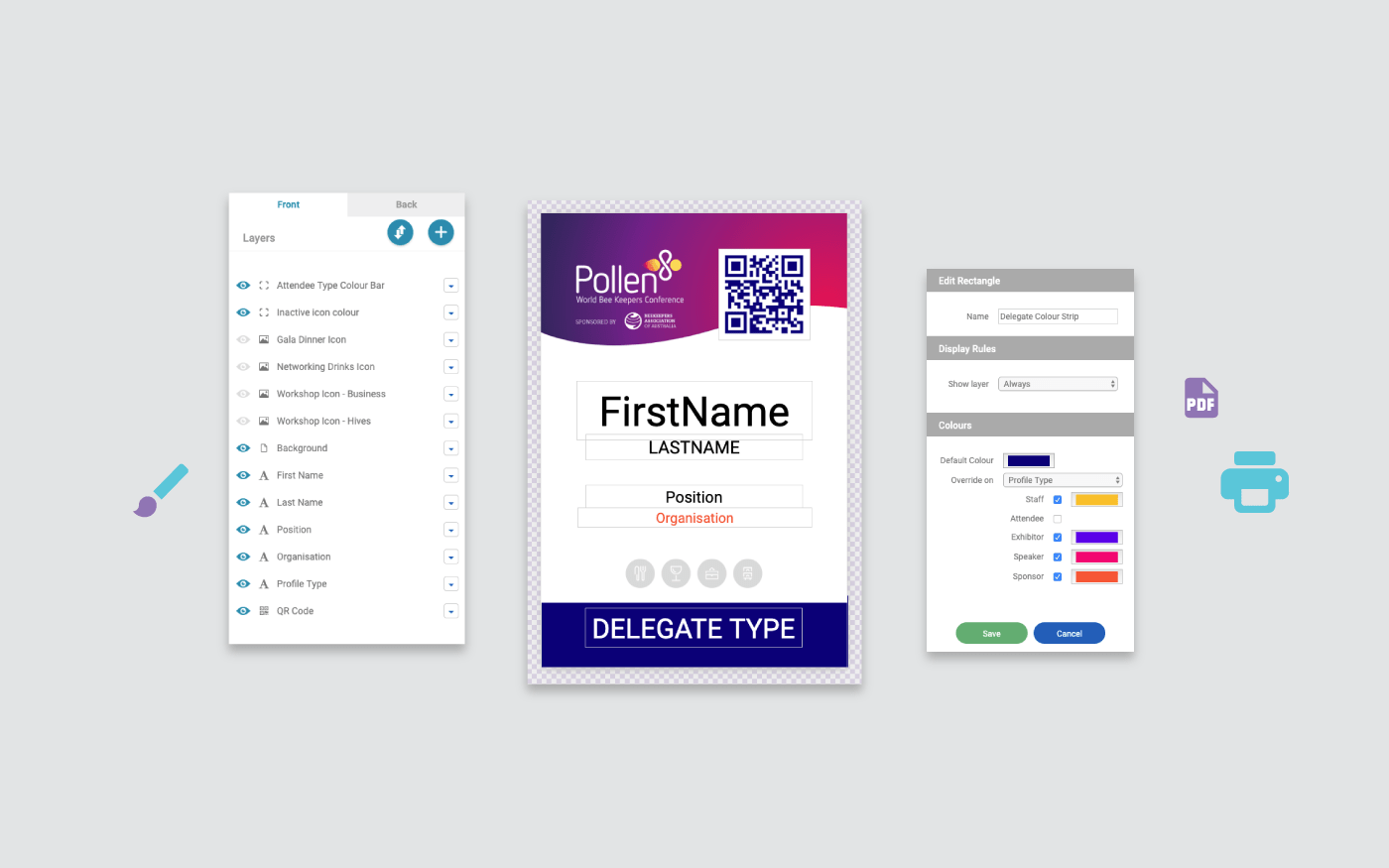 Features:
Customisable design Flexible design options to reflect your event branding. Create full-colour, single or double-sided badges that can contain logos, images or full PDF designs.
Display unique information such as attendee type or dietary requirements.
Unlimited badge templates No limit to the number of badge design templates created for each project.
Personalised QR codes Add integrated QR codes to connect badges with other elements such as Attendance Tracking, Lead Capture and Attendee Connect.
Print on demand Print badges when required; either in bulk, individually as required or through a kiosk onsite.