How to order elements
Distributors are able to order required elements via the Core. Once the order is approved, Elements will be available instantly. Distributors can also add Secondary Distributors such as Ignite to assist with parts of the project.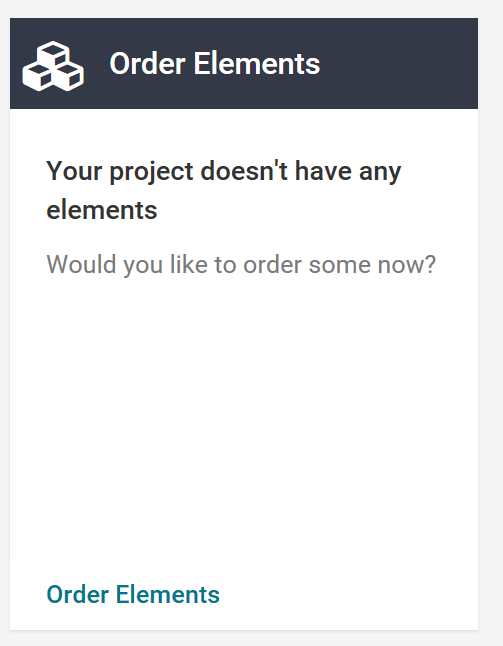 Ordering Elements
Select from a custom software package (prearranged with Entegy) or click next to choose individual Elements. An example of a software package could be the App + Store listing for 12 months.

NOTE: all prices shown are your distributor rates (prearranged with Entegy) not the RRP.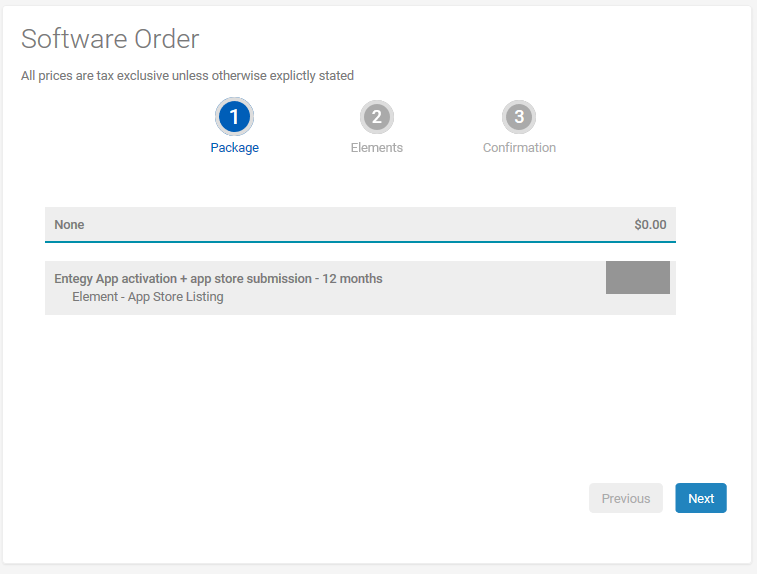 Choose from Elements. Click on the Elements to include and click Next.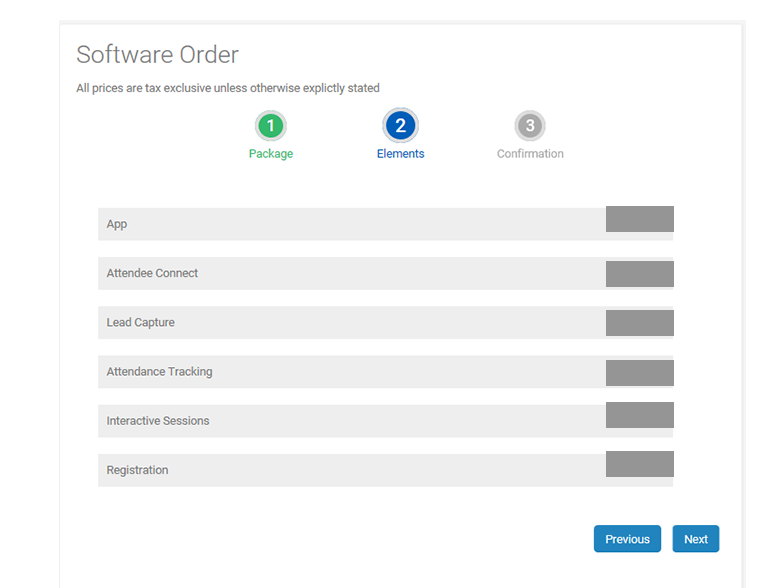 Order Summary. The final step displays your order and total. Click the tick-box to confirm and click Order. The Elements will then appear be available in your sidebar.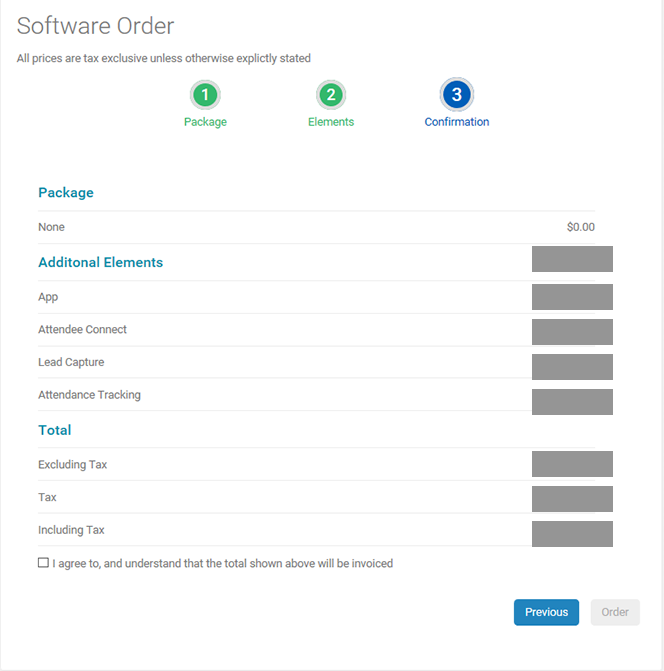 Invoicing information
Please note you will be invoiced within 48 hours of ordering unless prior arrangements have been made.

Add Key Contacts (optional)
Additional contacts can be added to the project if required. This could be other stakeholders who aren't project users e.g audio visual company, venue contact, badge printer etc