How to manage your distributor account
To manage your distributor account, click on 'Distributor' in the top right corner of the Core. Select Manage Distributor from the drop-down menu.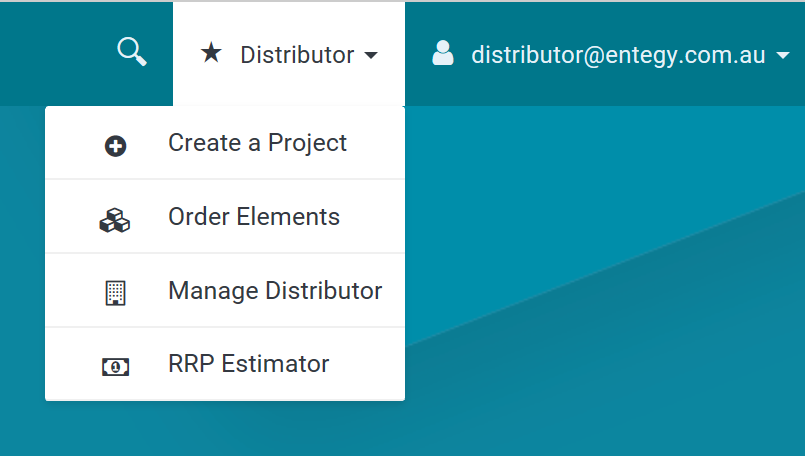 This will take you to the below page, where you will see all your projects and their status. Click on a project in the list to go directly to the project's dashboard.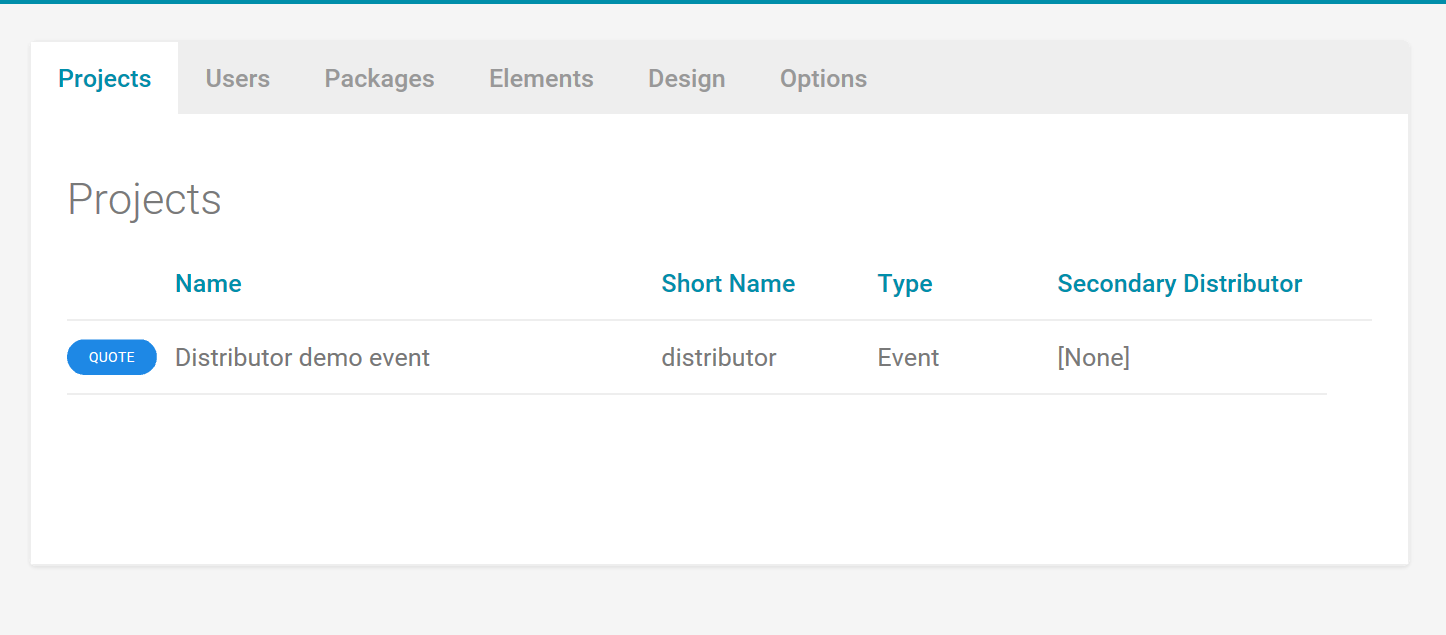 The second tab, Users, allows you to manage user accounts for the current/active project. Click the  symbol to add a new user to the current project.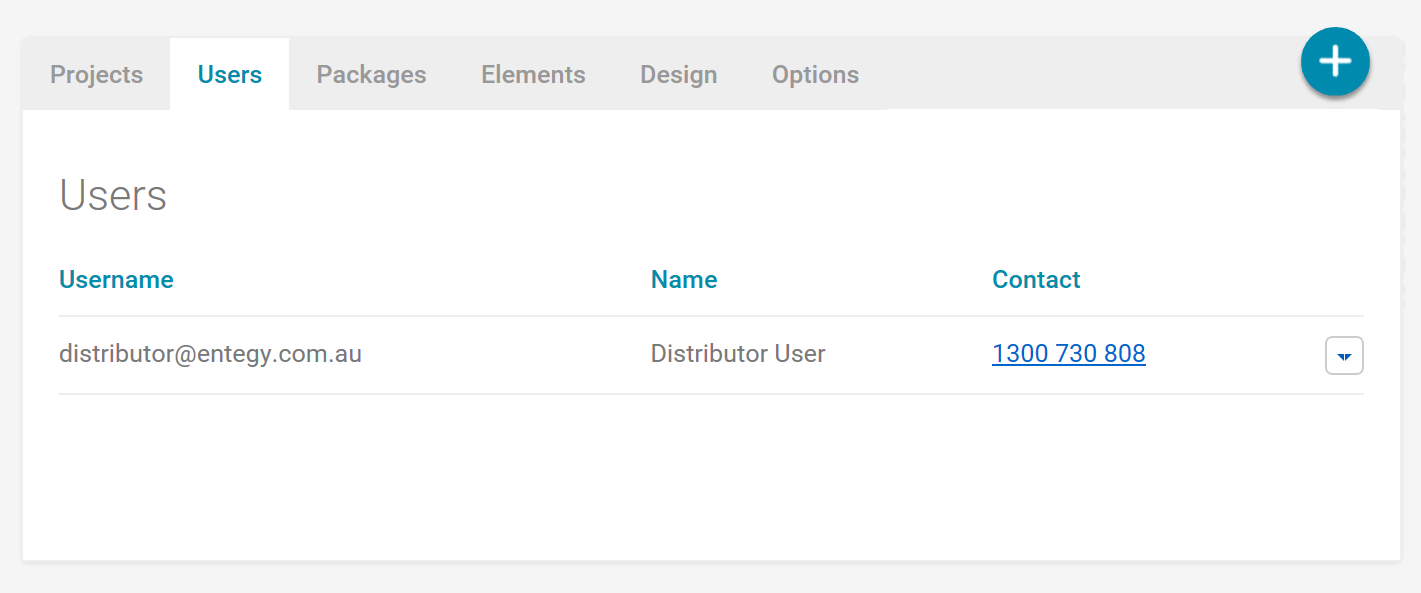 The next two tabs, Packages and Elements allow you to view your available packages and prices.
The Design tab, is where you can add your distributor logo, which will be visible to other users within the Core. You can also add the Entegy logo here, which will display on the RRP estimator. Add a description to the footer of the estimator below this. Read more about the RRP Estimator.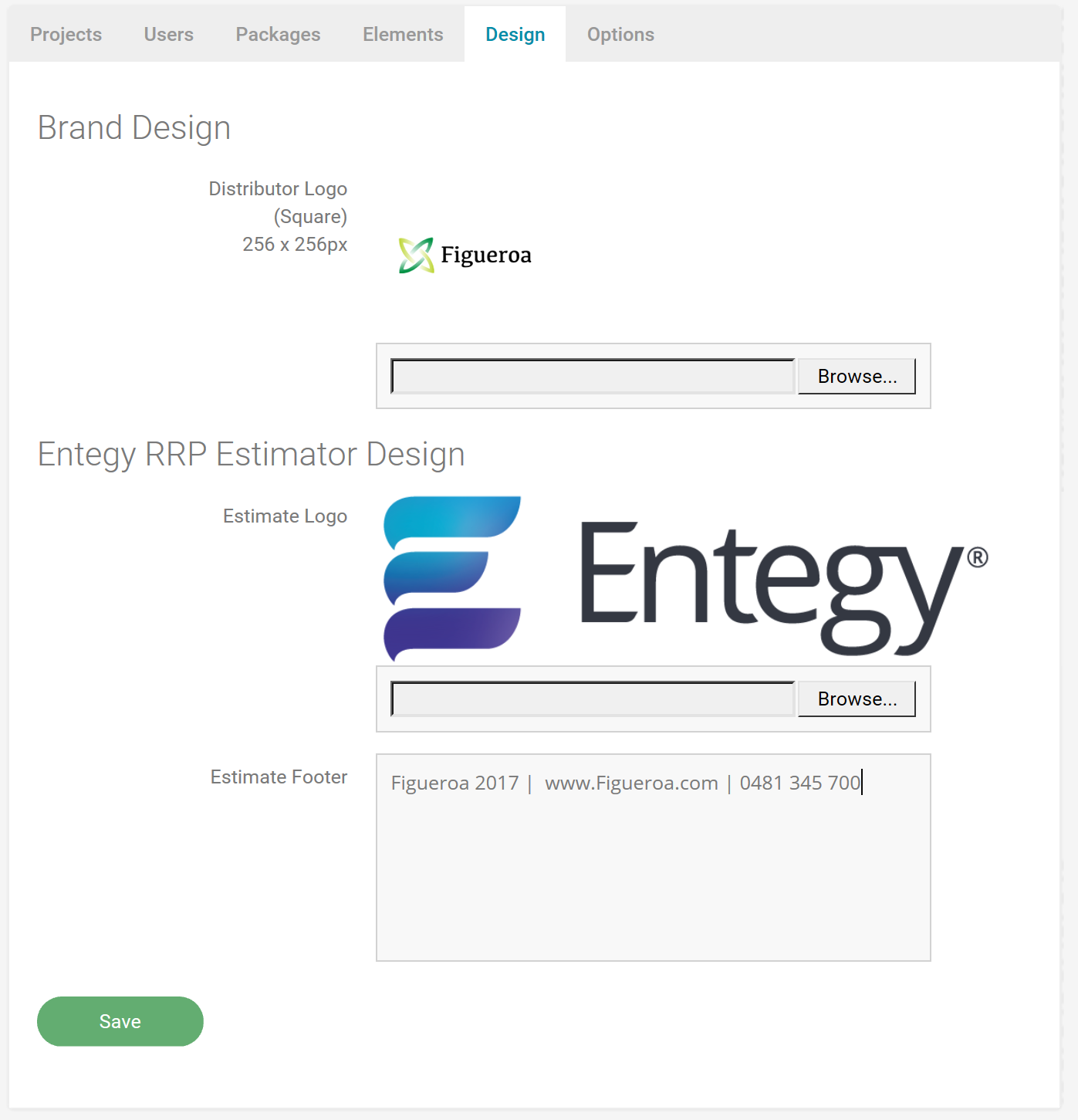 Finally, the Options tab allows you to hide unpurchased Elements for the current/active project. If they are not hidden, but not purchased, they will still appear in the menu (in grey). You can also tick to show available integrations for the current/active project. If ticked, the integrations will display in the Project Configuration menu.