Engage attendees through networking and gamification. The Attendee Connect Element allows app users to interact through private messages, live activity feeds and gamification. All activity flows into real-time analytics providing engagement insights at your event.
Points, Achievements and Leaderboard
An in-app reward system to supercharge engagement through attendee challenges and prizes. Displays leaderboard on devices or a big screen.
Read more about making the most of your app with Gamification
Learn how to set up Points & Leaderboard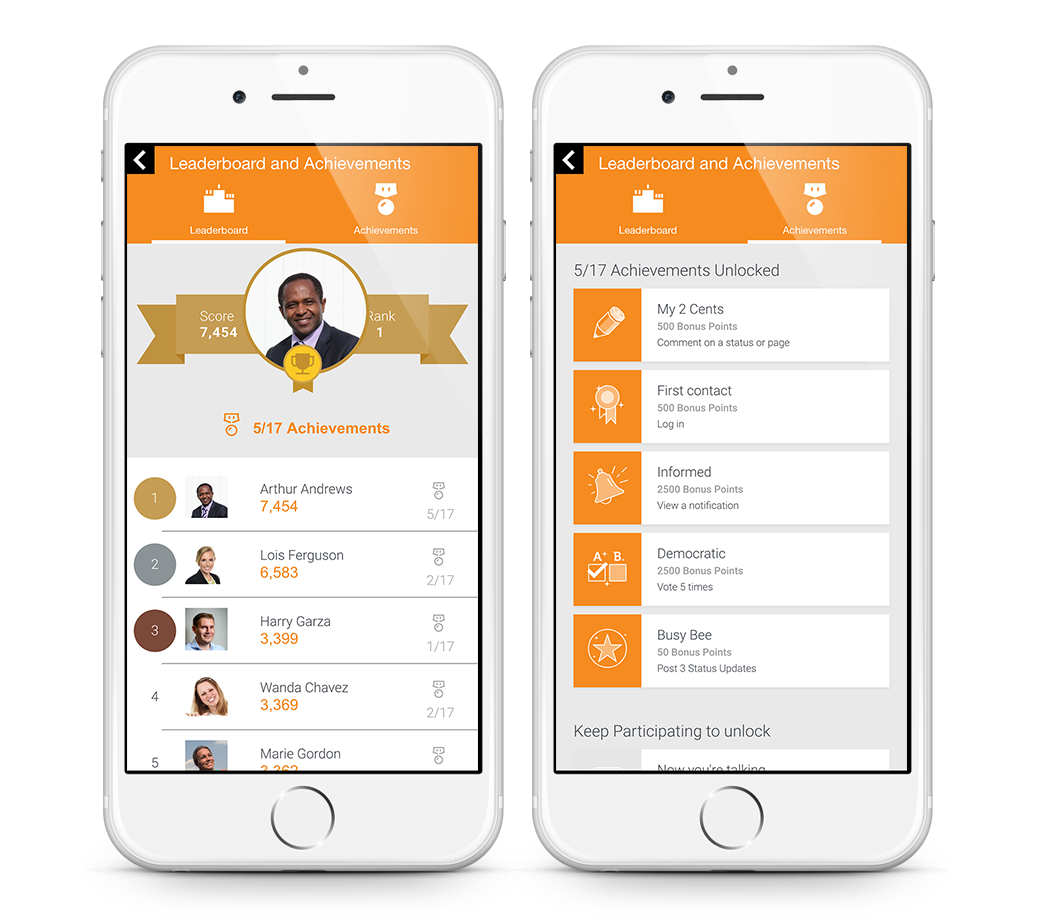 Profile List
Display a Profile list within your app including profile image and customisable information. Attendees can edit their own profiles and privacy settings. From the profile list attendees and can search for others, send one on one messages and view others leaderboard rank.
Learn how to configure the profile list.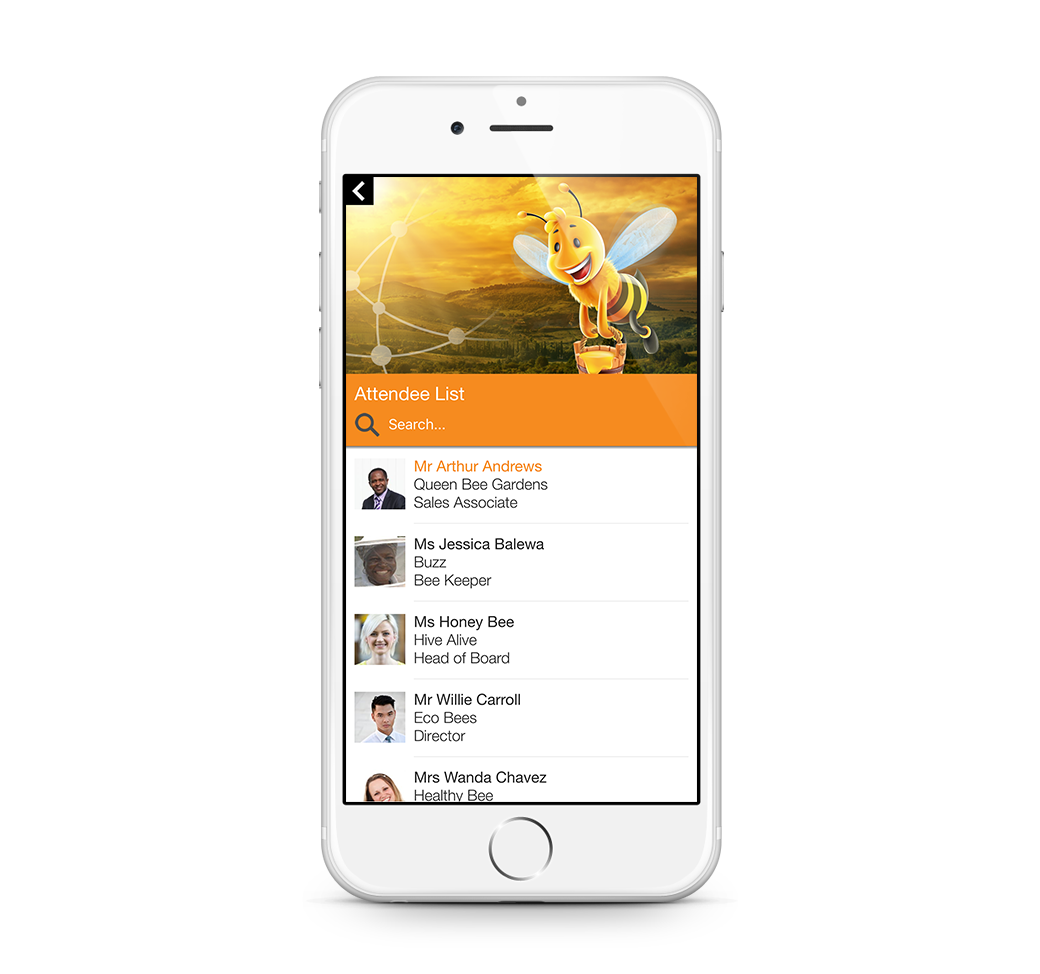 Private Messaging
Attendee to attendee private messaging in-app with notifications to alert users of new messages.
Read more about configuring private messaging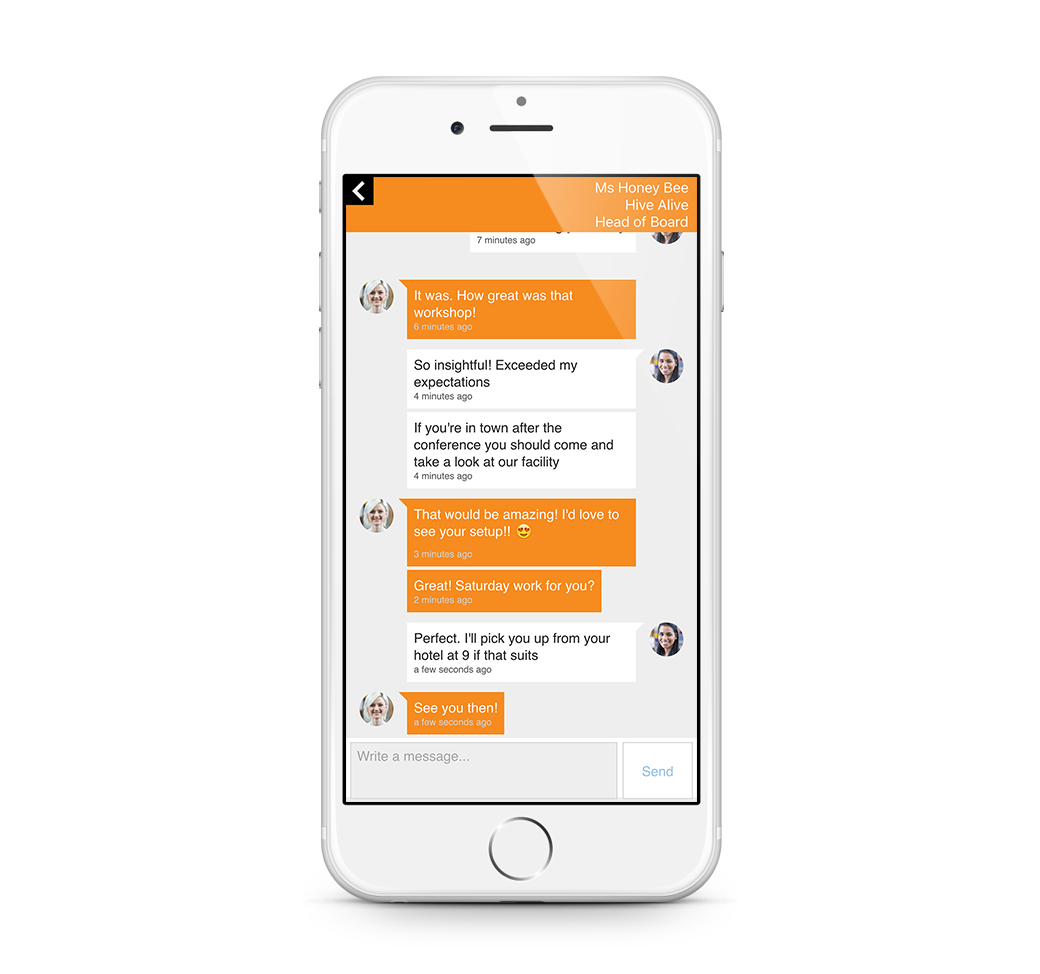 Activity Feed 
The Activity Feed is a great way to encourage app users to interact. App users can post status updates in real-time.
Read more about configuring the activity feed