Kiosk Manager streamlines attendee check-in with integrated registration data, badge printing and sign-up forms all accessed from a touchscreen display.
Staff are able to assist attendees with the Kiosk Companion enabling them to add, search, preview and edit attendees onsite from a mobile device.
Find out more about Kiosk Manager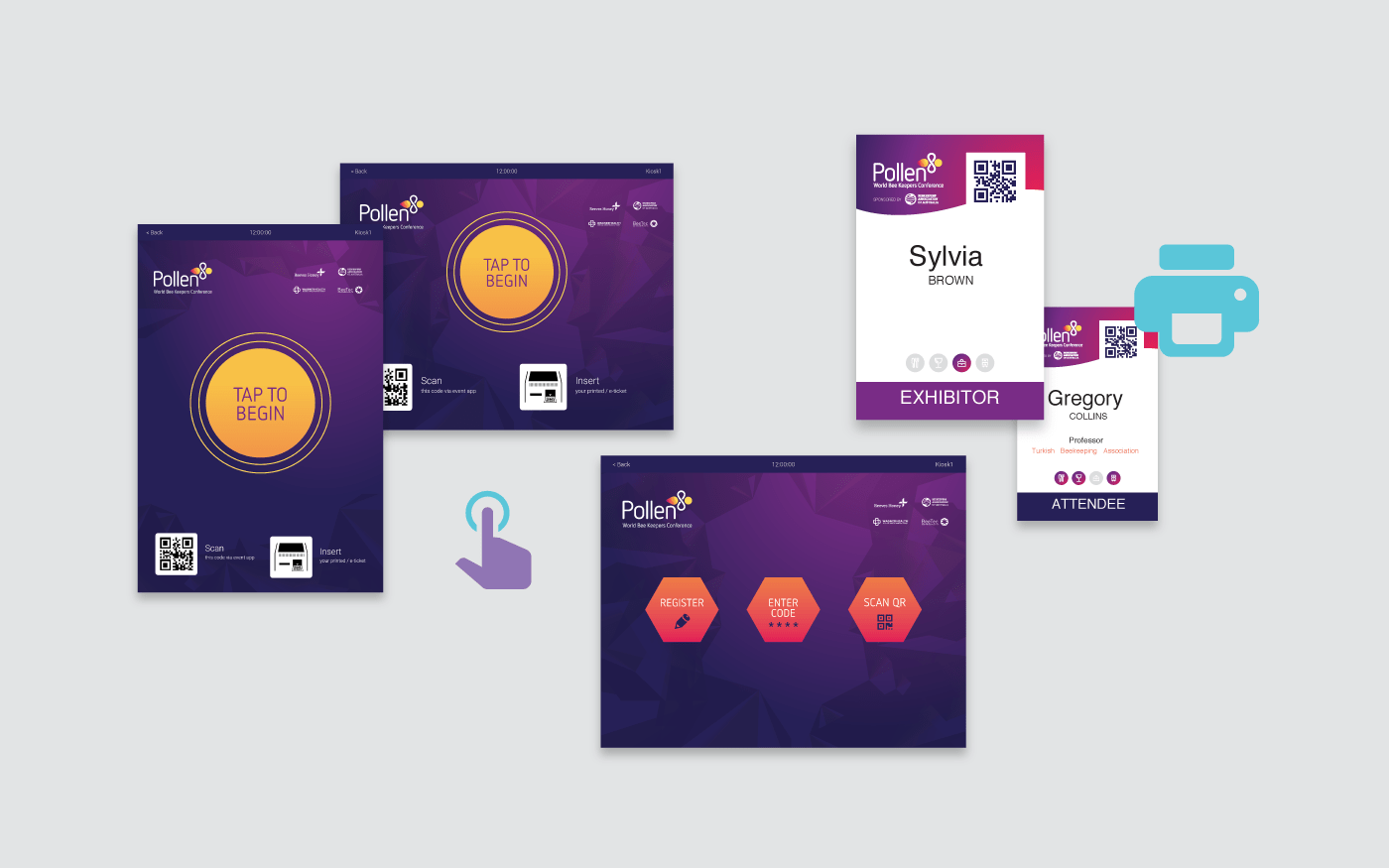 Features:
Monitor registration status - View live registration data anywhere.

Range of hardware options – Leverage the Ignite network.

Event branding - Kiosks can be custom designed to match your event theme or brand.
Manage registration queues - Manage on-site queues with multiple kiosks.

Integrated registration forms - Kiosks integrate with the Entegy Suite Registration element to enable on-site sign-up.

Accommodate last-minute changes and attendee preferences - Changes in the Core & Companion App instantly update kiosk.

Multifaceted 'Check-in' options - Print attendee badges on-site with touchscreen technology and QR scanners

Kiosk Companion - Enable registration staff to search, preview and edit profiles live, reprint badges and assist attendees.