An Interactive Sessions Standalone App allows event organisers to enhance session engagement and allow speakers to poll the audience, and encourage discussion, without needing an event app.
This app is easy to deploy to attendees, who can register in-app or login with personalised login details. You also get the full features of Interactive Sessions in a simple-to-use embedded app.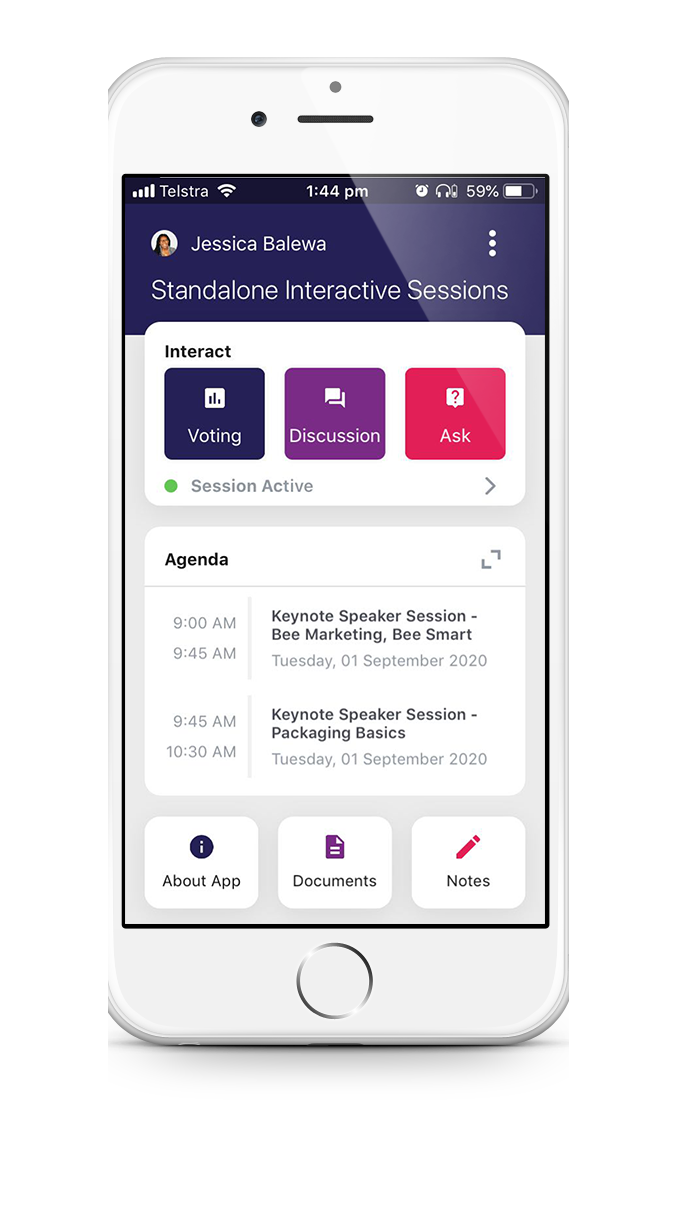 Features:
Audience Polling: Poll using multi-choice, yes/no, or star rating. Pre-populate questions, or create them on-the-fly. Show results on the big screen.
Submitted Questions: Allow the audience to submit questions to the speaker. Show the question on the big screen, or turn it into an audience polling question.
Live Discussion: Open the conversation with live, chat-room style discussion.
Segmented Results: Show segmented results using attendee demographics.
Available via the Event App: Available standalone via a portal (container app).
Facilitator Dashboard: Preview, moderate, create and push content to user devices and display screens
Audience Display Screen: Present questions, comments and graphs that update in real-time. Match event theme with graphics and colours.