Onsite Printing Setup & Configuration
This guide assumes that you have already configured and uploaded your profiles within the Core. If you have not done so already, please refer to the Element | Profiles section in the Knowledge Base before continuing.
Please note: Onsite Printing works best in Google Chrome.
How to get started:
Configure Hardware

[If applicable]

Configure Regular Expression

for Badge Reference field

Confirm Onsite Printing Settings
1. Configure Hardware
Onsite Printing works best with a USB Scanner that is able to write out to the keyboard. When connected, the USB Scanner will need to be configured as the default keyboard for the device.
The following scanners are known to be best supported:
Zebra (Motorola) DS9208
Zebra (Motorola) DS6707
Onsite Printing is currently only compatible in Google Chrome on Windows 10.
2. Install Badge Print
The Onsite Printing Software and full setup instructions can be found here, on the Knowledge Base. Onsite Printing Software is required for the OnSite Printing tool to function.
Please note: Onsite Printing Software has since replaced EntegyPrint (now deprecated). In order for the Onsite Printing tool to work, you will need to download the latest version of Onsite Printing Software.
3. Setup Badge Templates
In order to utilise the Onsite Printing feature, you will first be required to setup a Badge Template. The following guide outlines the Badge Template creation process, located here.
4. Configure Regex (Badge Reference)
If you are using an external registration platform to import attendee data and are not utilising the Entegy generated Badge Reference, you will be required to configure the Regular Expression (Regex) used to read and translate your QR Codes/Barcodes. Please refer to the following guide, located here.
Navigate to Badge Creator > Settings from the Navigation Menu
Select the Advanced tab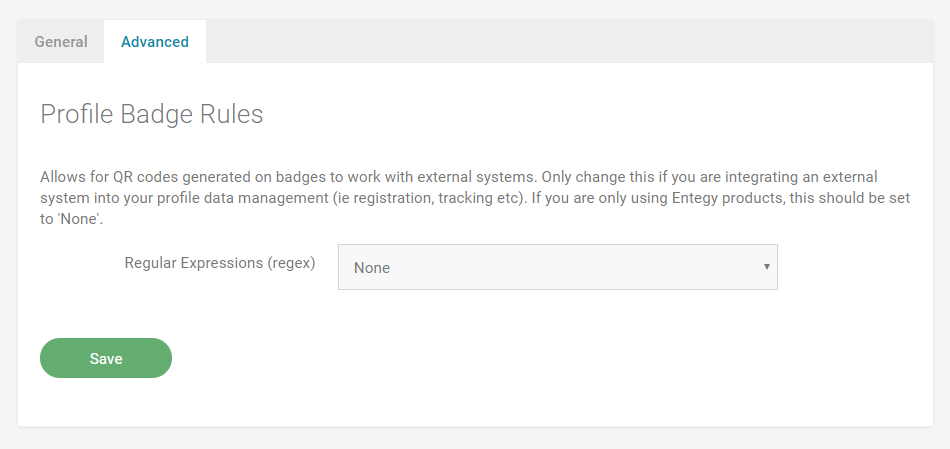 5. Confirm Onsite Printing Settings
To launch Onsite Printing, navigate to Badge Creator > Onsite Printing from the Navigation Menu.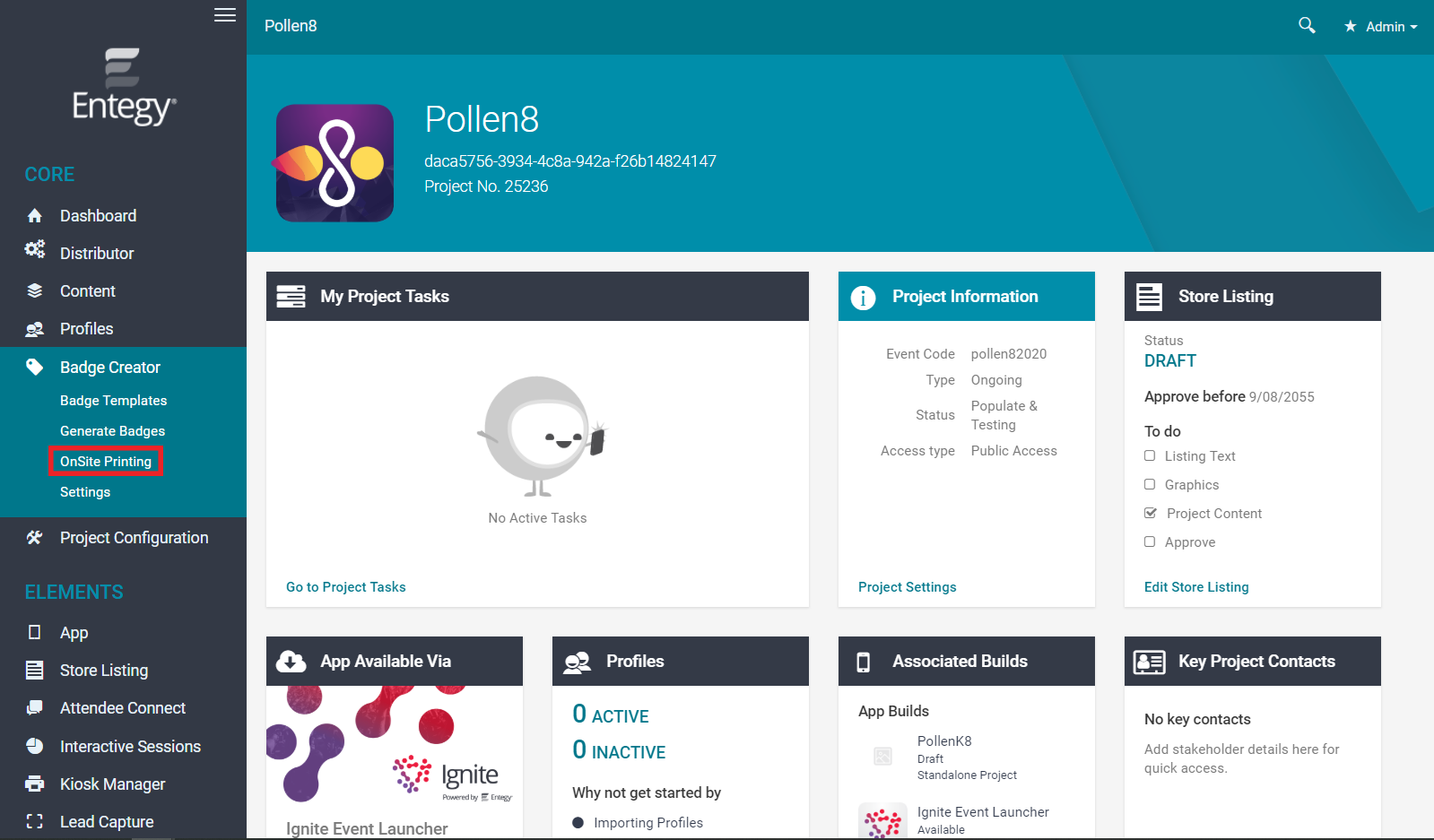 The Onsite Printing facilitator panel will open in an on screen overlay. To exit, click the 'Close' button (denoted by 'X') located in the top right-hand side of the screen.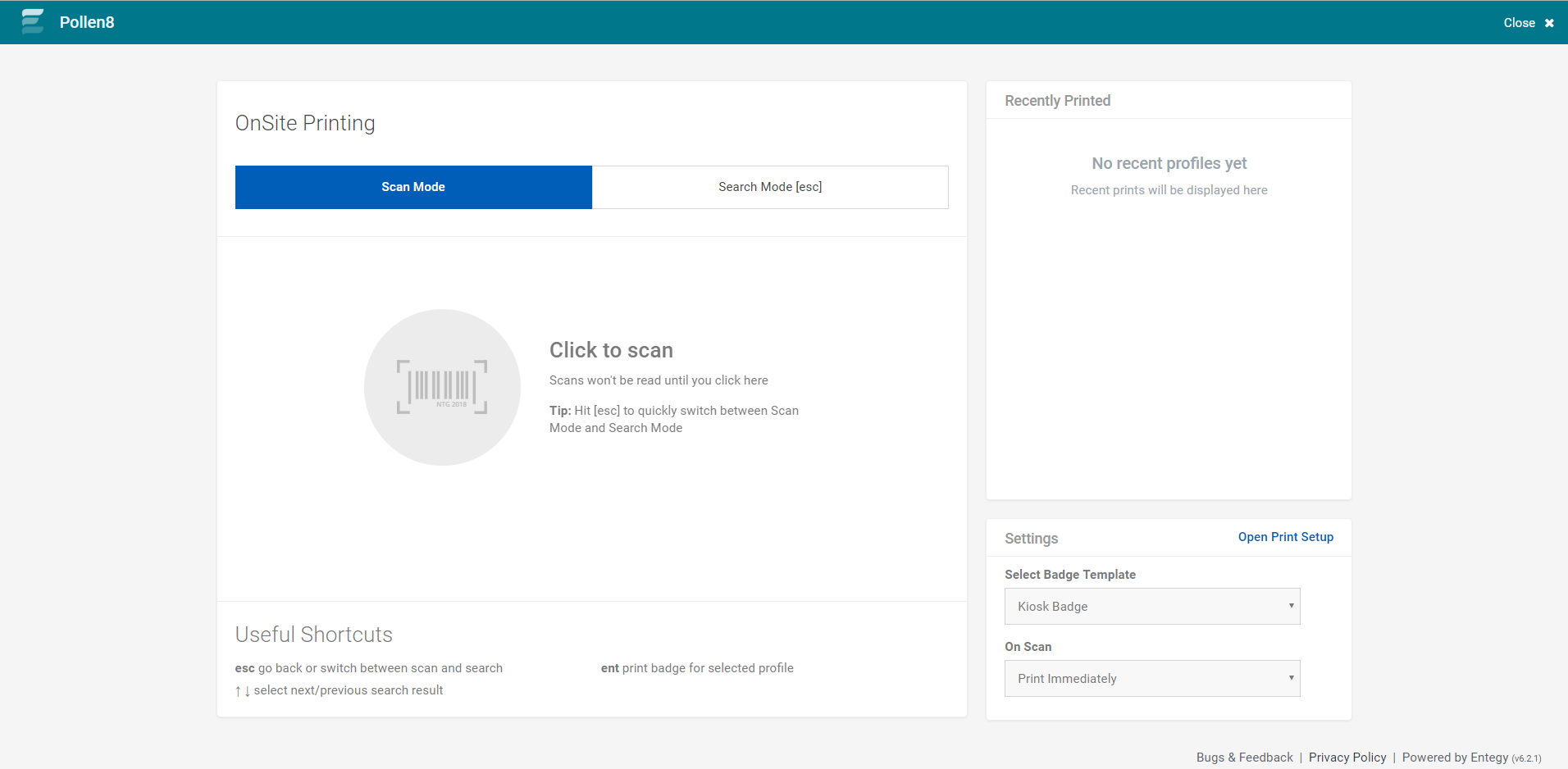 There are two (2) settings you will need to configure and confirm before using Onsite Printing. These settings are as follows:

Select Badge Template

controls what badge template will be printed. This is relevant for projects where multiple badge templates are being utilised. You will need to ensure that you have selected the appropriate template for the badge(s) you want to print. Templates are configured through the Badge Creator element. A guide to setting up Badge Templates can be found

here.




On Scan controls whether or not a badge is printed immediately, or upon confirmation when scanned. Note that this will not affect badges being printed directly through the OnSite Printing facilitator panel (Core).