Content comes in all shapes and sizes. The Entegy Suite caters for many types of content by creating page templates dedicated to certain types of information, known as page types. For example, your agenda/program/schedule can be uploaded using the Schedule page type. This page type has unique fields and capabilities that are required to upload and create your event schedule.
It is important to consider which page types will work best for the content you are attempting to upload to the app.
Think about what types of content you would like in your app. This might include an event program, a poster listing, or simply some venue information. Below is a list of the most commonly used page types and the kind of content/information that can be uploaded to the page template.
I have:
Event program/schedule/agenda

Concurrent sessions and streams

Social event program

Exhibitor bump-in/bump-out times

Speaker registration times
Use the Schedule Page Type
This page manages single or multi-day events with options to add locations, speakers, times and description for each session. Sessions are listed chronologically and can be searched and categorised.
Next steps: Create a Schedule page
I have:
List of speakers (international, visiting speakers etc.)

Speaker headshots and bios

Speakers to link to schedule sessions
Us the Speakers Page Type
An alphabetical (A-Z or Z-A) list of speakers or individuals accompanied by their image. Individual speaker pages are able to include a bio, abstracts and contact information Speakers can be linked to the relevant sessions and can be bookmarked for future reference.
Next steps: Create a Speakers Page
I have:
Sponsors (Gold, Silver, Bronze etc.)

Sponsor logos and bios

Sponsor contact information
Use the Sponsors Page Type
A list of all sponsors with their logos, contact details and company information. Able to be organised manually in order of sponsorship type.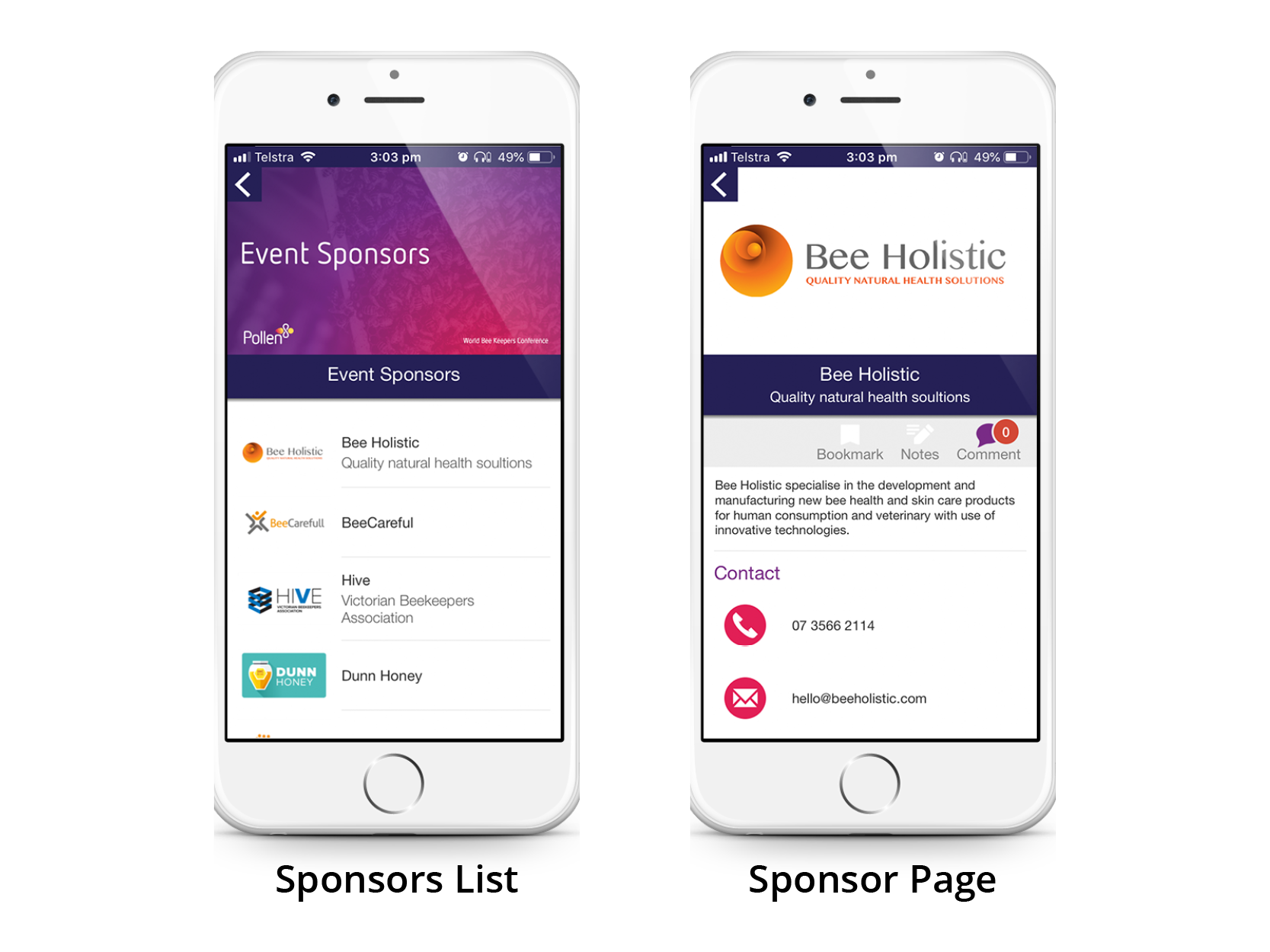 Next steps: Create a Sponsor page
I have:
List of Exhibitors

Exhibitor logos and bios

Exhibitor contact details

Purchased Lead Capture

Booth locations to map onto a floorplan
Use the Exhibitors Page Type
An easy to search group page that lists all exhibitors or organisations by A-Z, Z-A or by categories. Each listing can be linked to their location on an uploaded map or exhibition floor plan.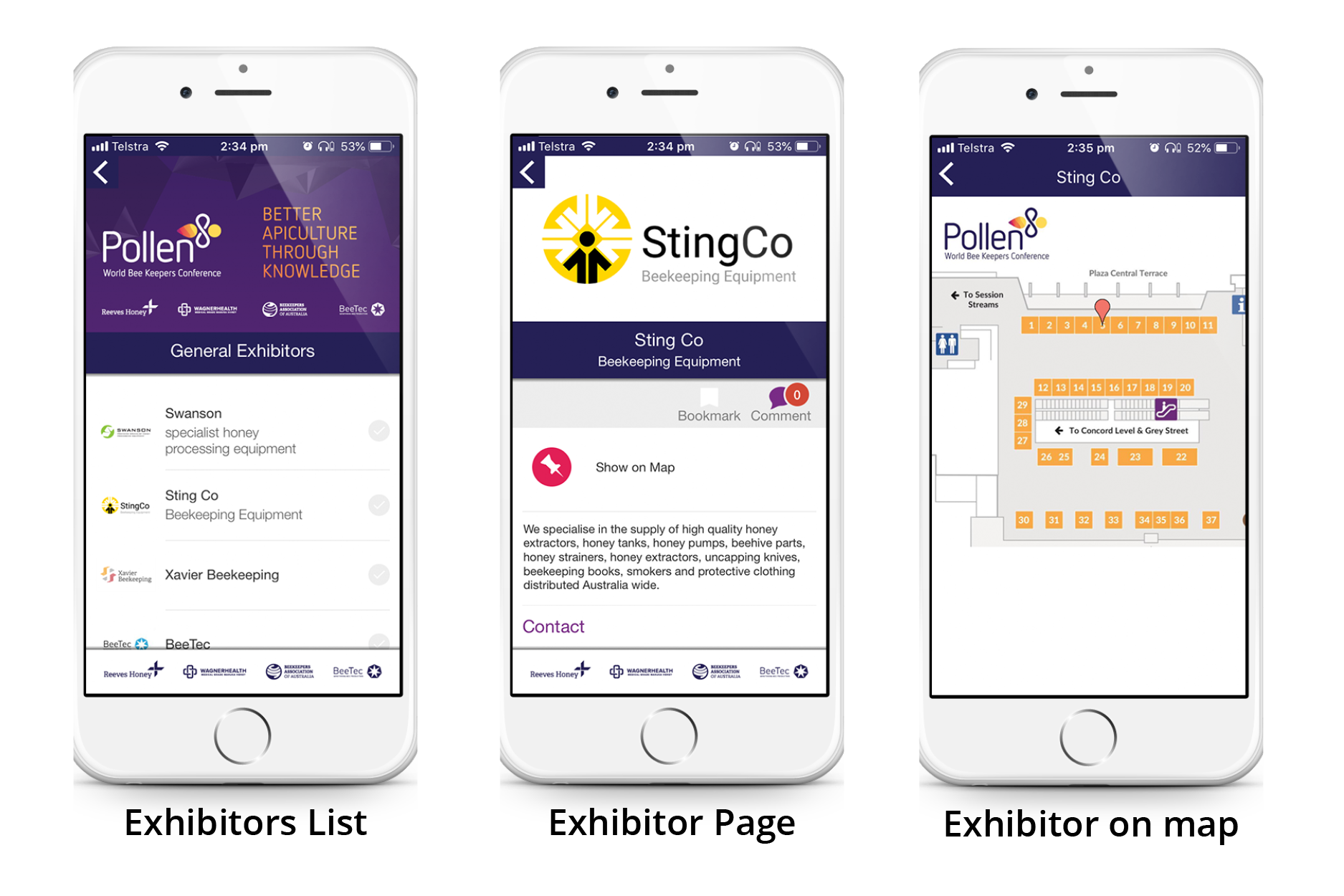 Next steps: Create an Exhibitor page
I have:
Abstract copy/wording

Downloadable PDFs for abstracts

Posters

Downloadable PDFs for posters
Use the Abstracts Page Type
An Abstract page type is used to manage abstracts or posters by allowing for dynamic links to speakers, sessions and sessions segments.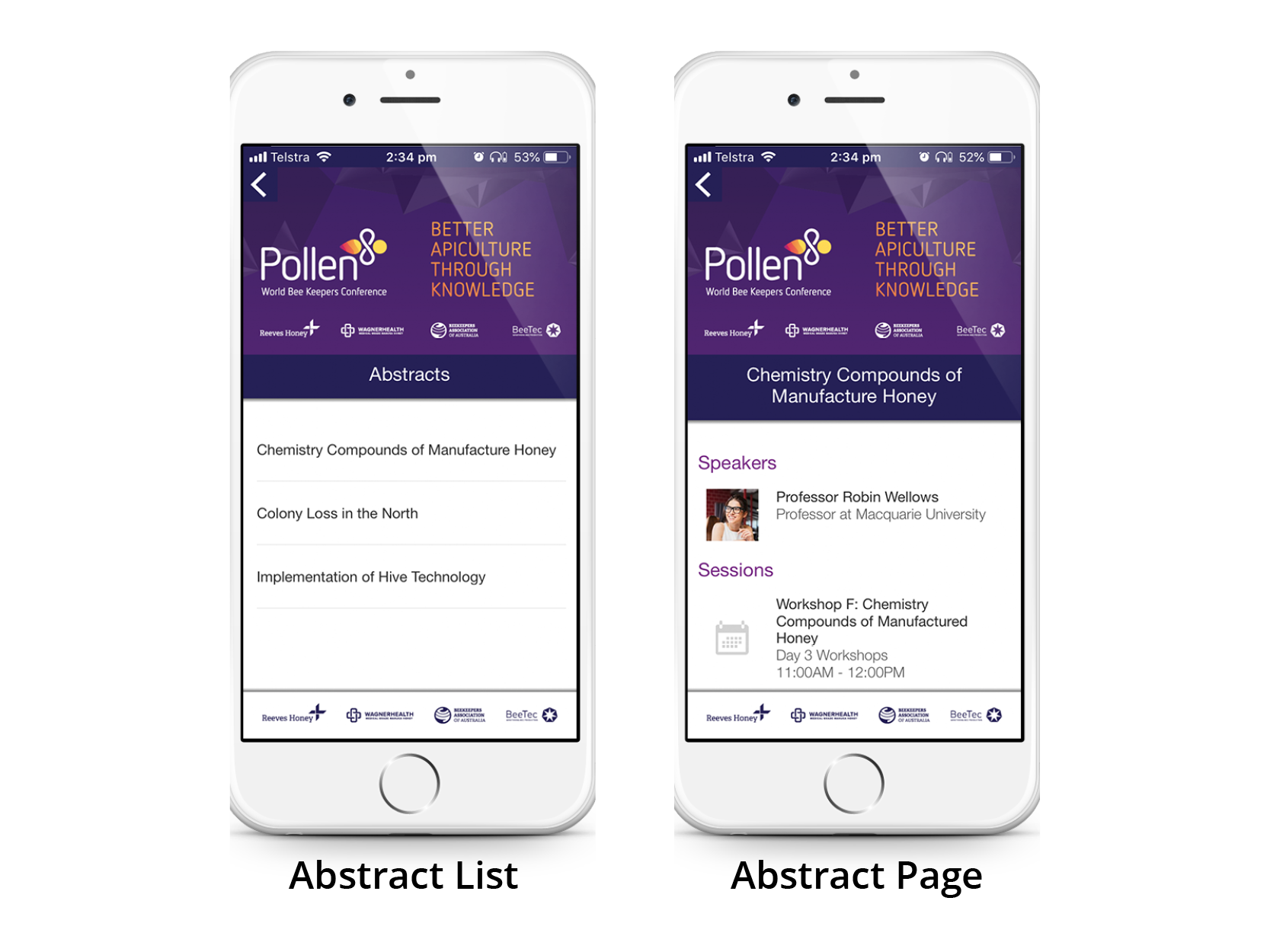 Next steps: Create an Abstracts page
I have:
Website link

YouTube video

PDF document

Video hosted online
Use the External Content Page Type
Directly access external content including Web Links (choose to open either within the app or in an external browser), PDFs, Direct Videos or YouTube Videos.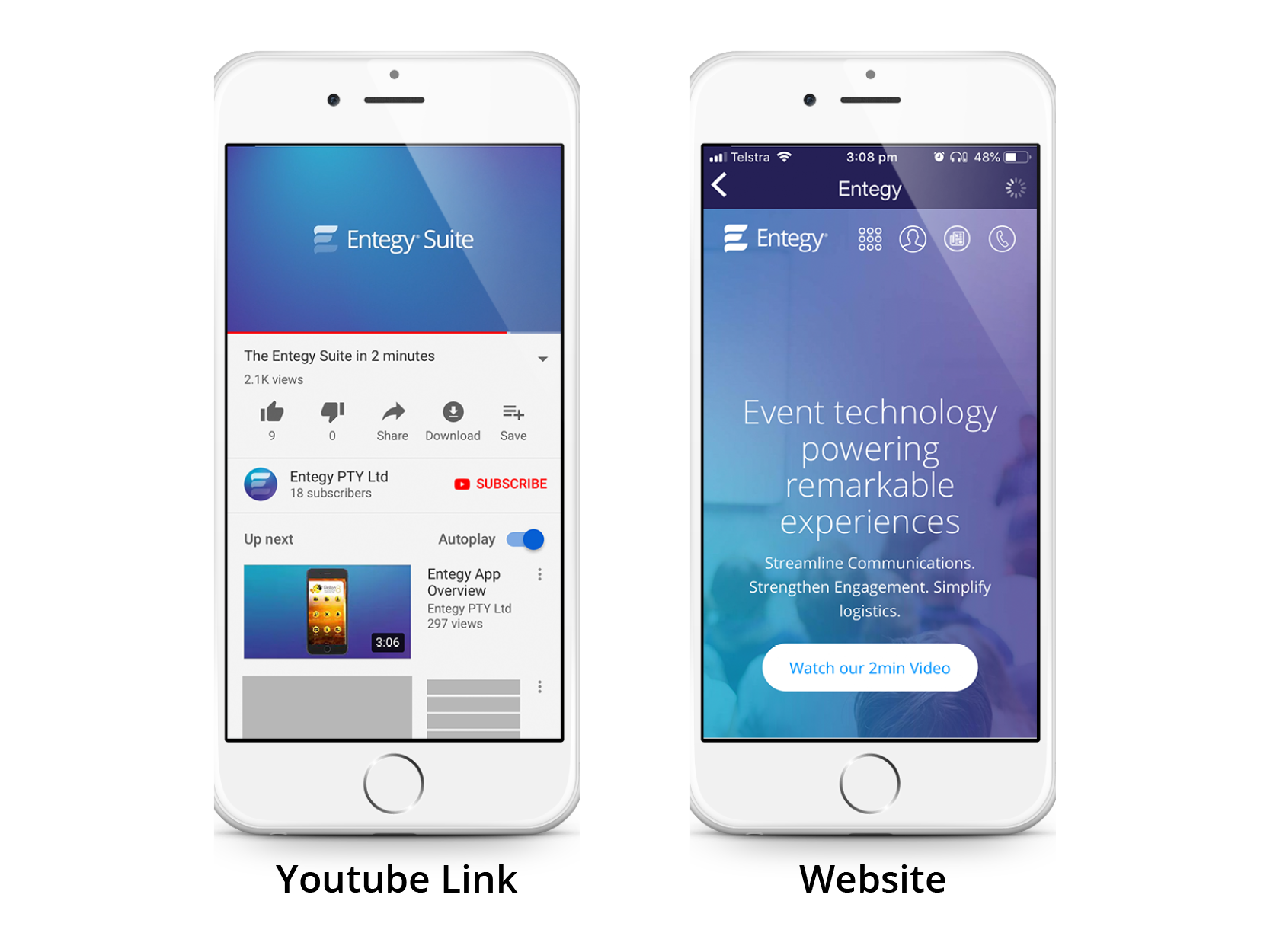 Next steps: Create an External Content page
I have:
Twitter Hashtag

Twitter Official page

Facebook page

Instagram page

Google+ feed
Use the Social Media Page Type
Show social media streams within your app including a relevant hashtag, Twitter, Facebook, Instagram and Google +.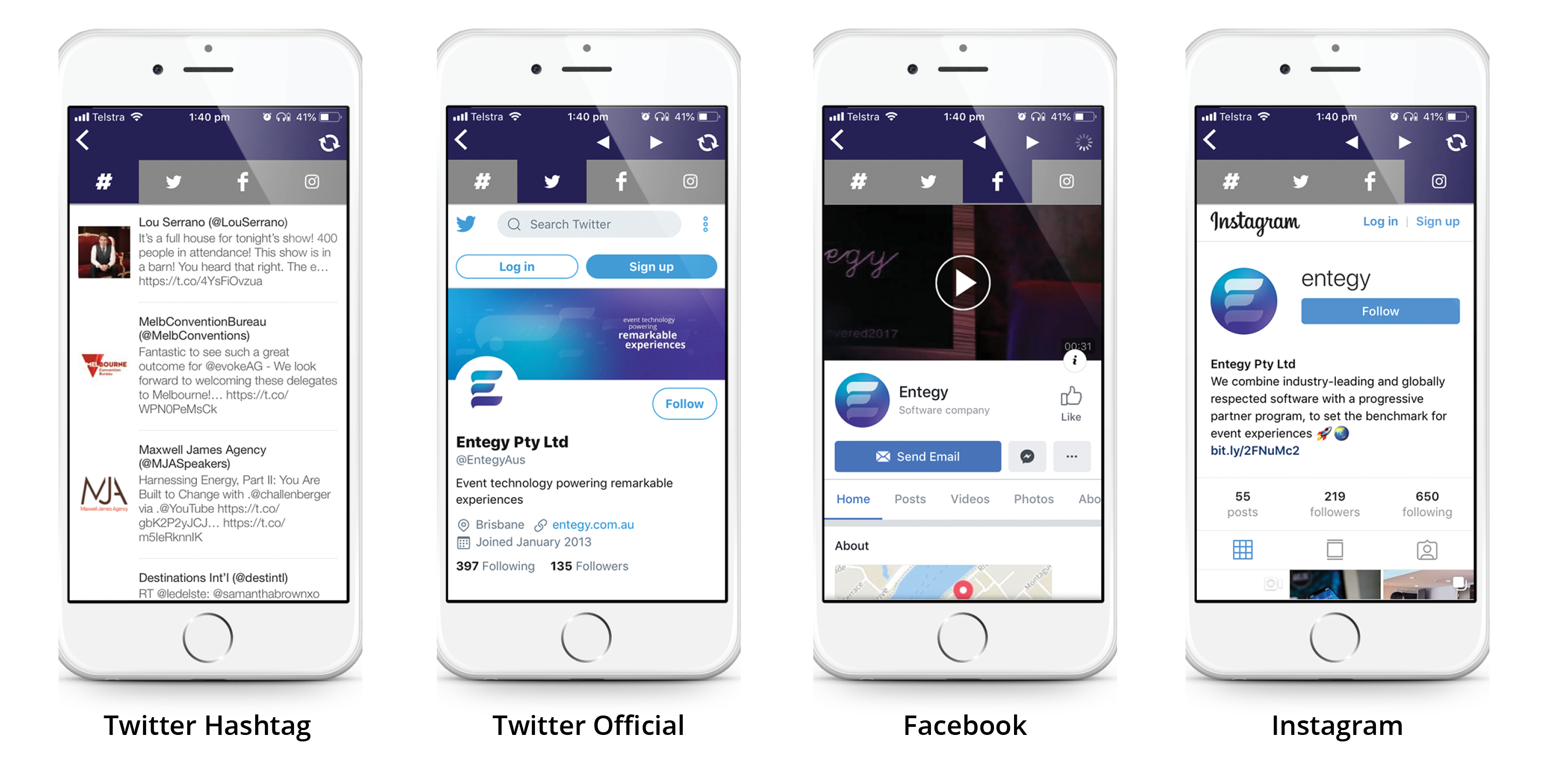 Next steps: Create a Social Media page
I have:
Venue floorplans

Exhibition floorplan

Specific rooms to map onto the floor plan
Use the Floor Plans Page Type
Upload and categorise multiple floor plans, exhibition and precinct maps. Best used in conjunction with the "Map Exhibitors" feature within the exhibitor's page.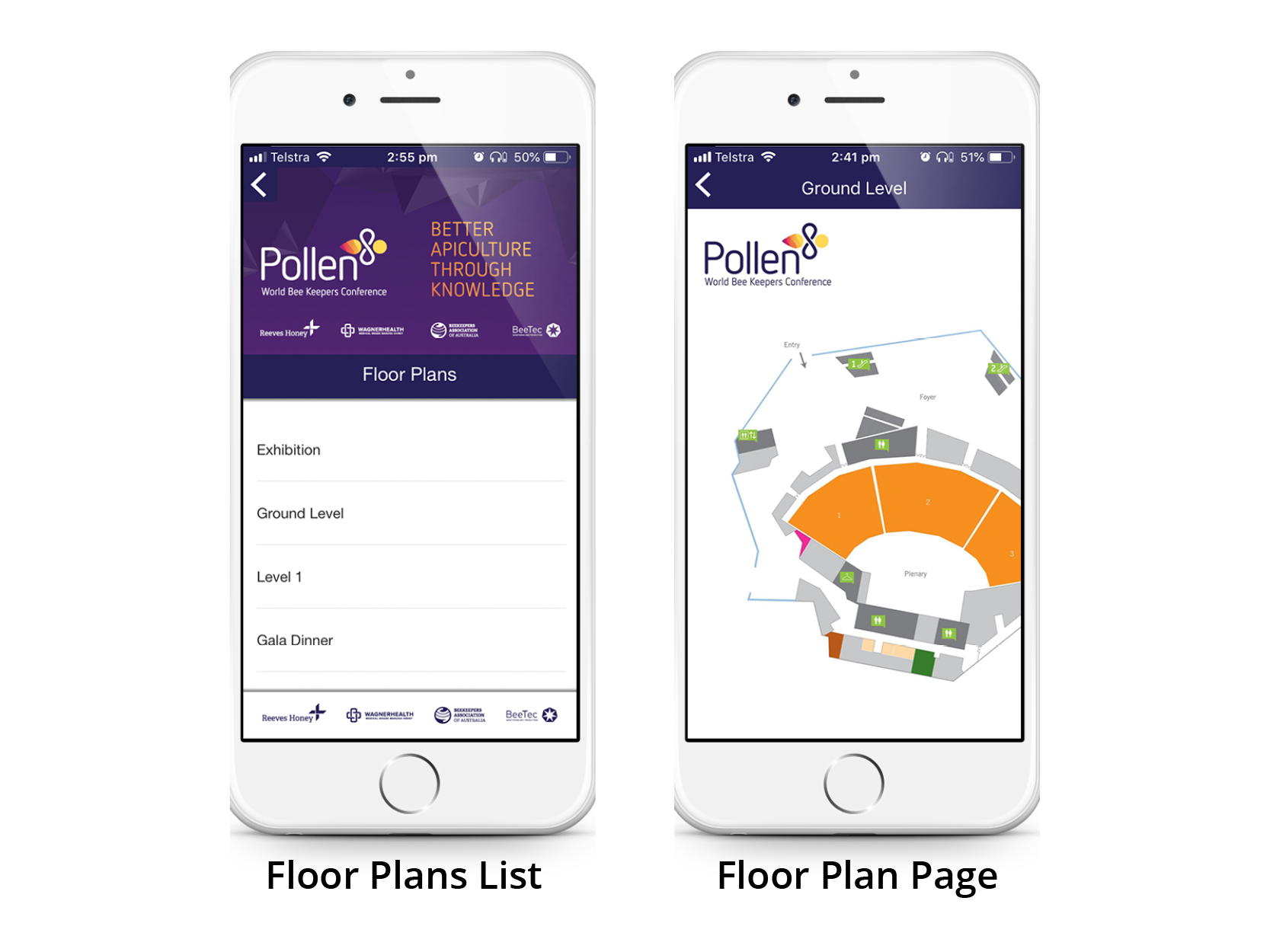 Next steps: Create a Floor Plans page
I have:
General event information

Accommodation information

Venue information and directions

About the event

Local information including sights, restaurants etc.

Transport information
Use the Blank Group Page Type
This container page of blank pages can act as a secondary menu, a list or simply a collection of pages.
TIP: If your content does not fit into any of the above page types, put it into a Blank Group. This page type is extremely versatile with many display options. Click here to read more.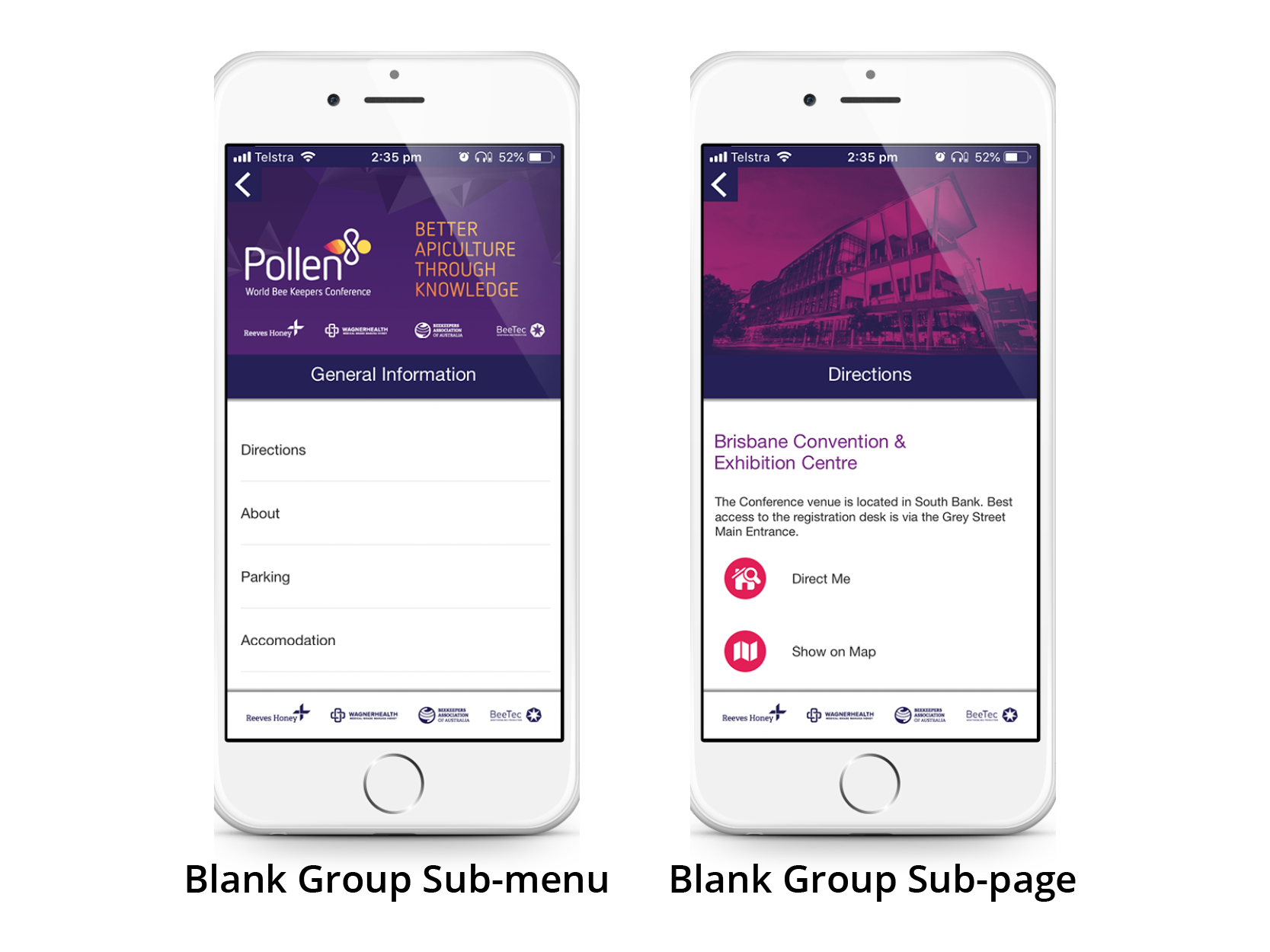 Next steps: Create a Blank Group page