How to configure the agenda for Interactive Sessions Standalone
A basic version of your agenda or schedule can be uploaded to display in the Interactive Sessions Standalone app. This will display the session title, start and end times, and the date.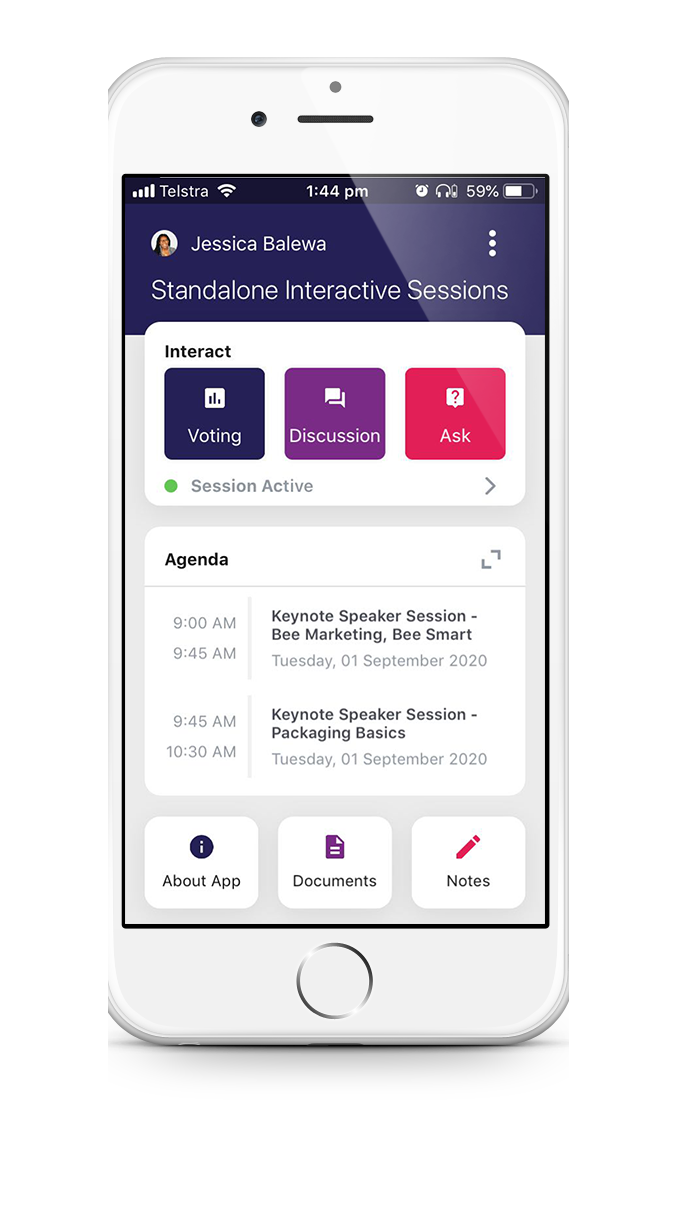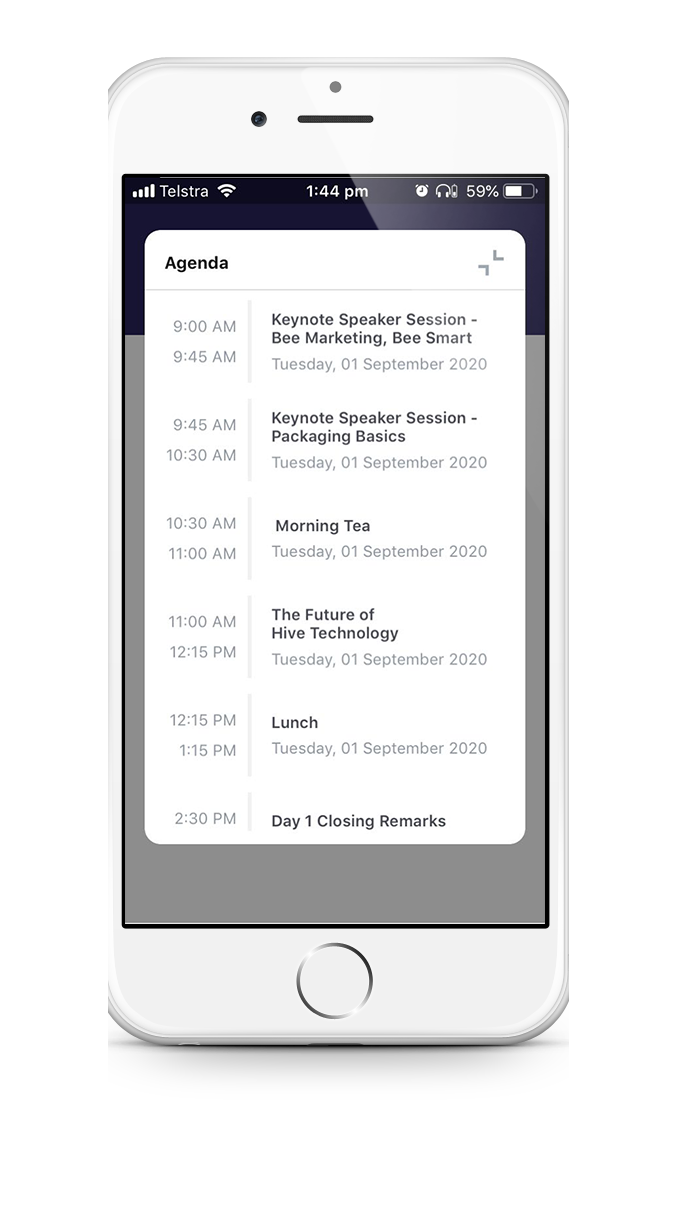 To create an agenda:
Navigate to Interactive Sessions > Agenda from the Navigation Menu
Click + New Day

Use the date picker to select the date

Click Add to Agenda
To create a session:
A list of sessions for the agenda can then be loaded to display in the app.
Click +
Input Start Time, End Time and Session Title
Click Save
To edit a session:
Navigate to Interactive Sessions > Agenda from the Navigation Menu

Select the day from the menu

Click Edit for the appropriate session

Make required edits

Click Save
To delete a session:
Navigate to Interactive Sessions > Agenda from the Navigation Menu

Select the day from the menu

Click Delete for the appropriate session