Table of contents:
Import Profile Data
As well as being able to manually create profiles from within the Core you are also able to import profiles from a single .xlsx document.
If you profiles are being updated, it is recommended that a snapshot of the profile data be taken before uploading new data.
Tip: It is recommended that your profile list has a unique identifier for every upload, such as a unique email address or external reference. This will make profile updating easier.
To import profile data
Navigate to Profiles > Bulk Import Profiles from the Navigation Menu
Click Choose File and select your desired .xlsx document
Select a Reference Field from the drop-down menu to confirm your upload method

New Records Only A new record will be created in the Core for each attendee on the list
External Reference Option used for updating profiles. It is a unique code generated by any other system to identify profiles (e.g. registration number)
Internal Reference Option used for updating profiles. A unique code generated by the Core. Existing profiles will need to be exported from the Core to obtain this code
Email Option used for updating profiles. Can only be used when emails are unique for all profiles

Assign each column to the corresponding Core field name using the drop-downs
Ensure required field being imported (First Name, Last Name and [Profile] Type)
Click Validate
If the validation is successful and the profiles are ready to be imported, click Import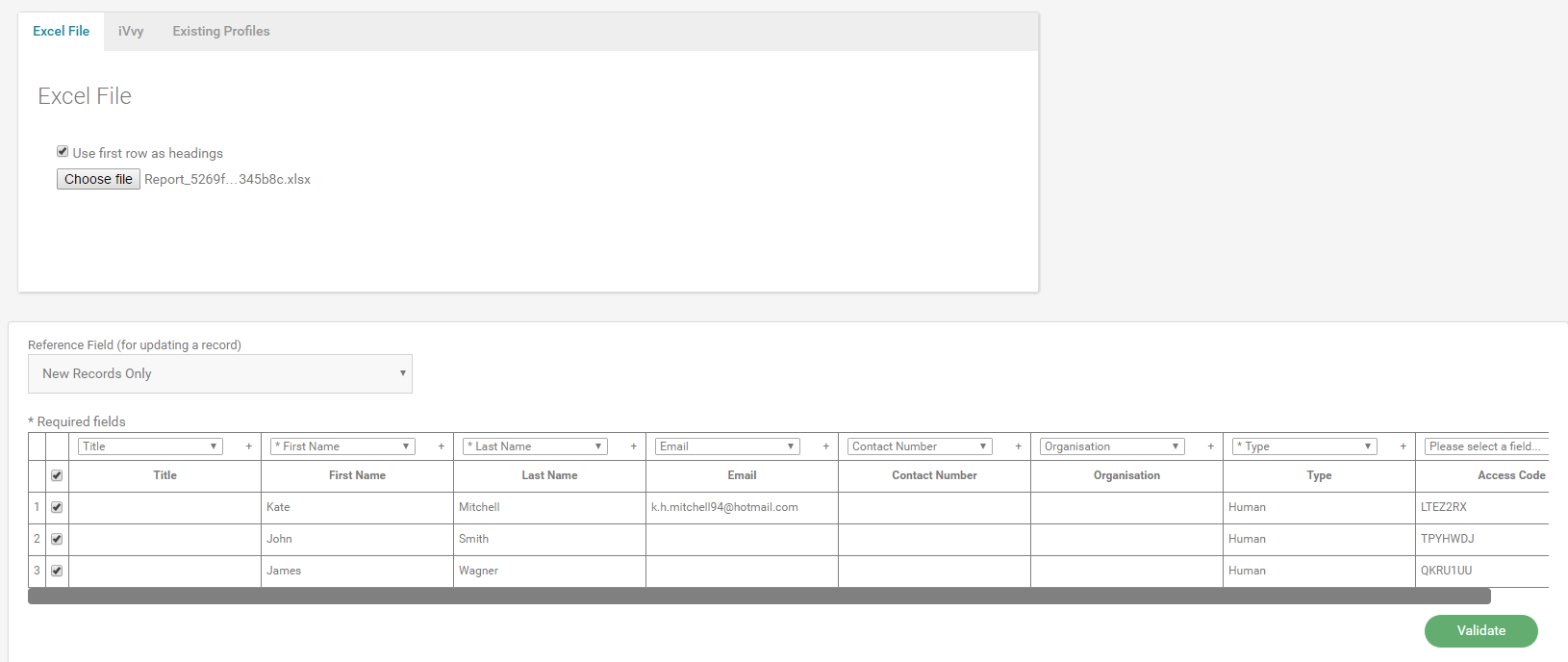 If an error is detected, the popup will say that an error has been found in the data, and all affected cells will now be red. Also in the Error Output box below the importer, a list of errors will appear (see below).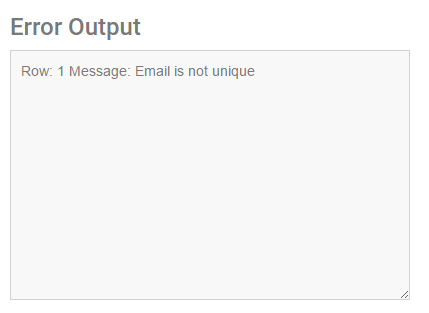 From here, you need only rectify the incorrectly formatted cells and attempt the upload process again until successful.
Upload a Profile Image
There are two ways in which a photo may be added to an app users profile, via the Core or the App.
Add Profile Image via the Core
To add an individual's image via the Core, locate the user's profile and add click on the circle next to the user's name.
Click the 'Browse" button and choose the appropriate image from your device. Next, you can crop the image. Once all changes to the profile have been made, click Save.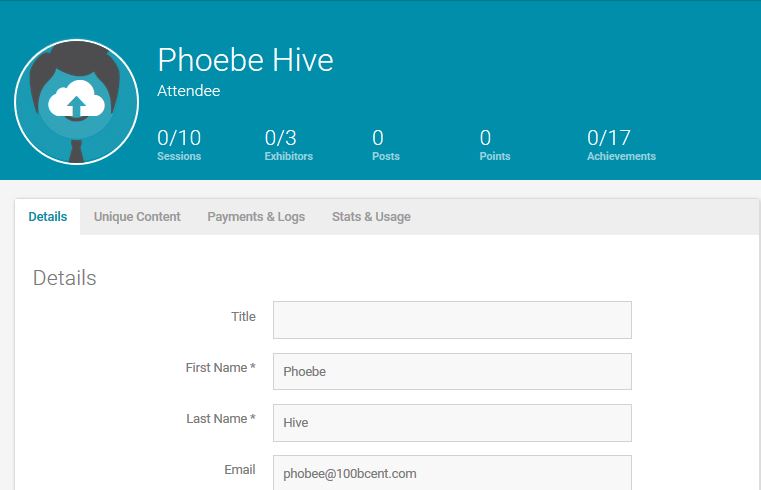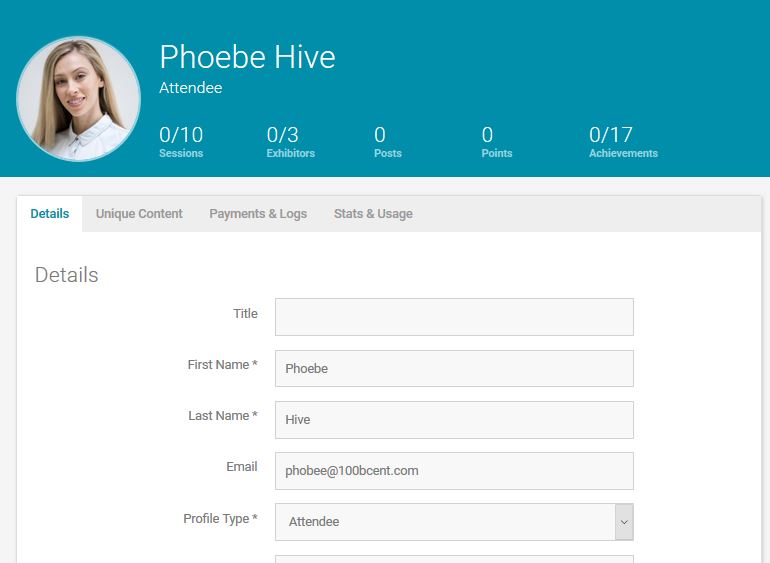 Add a Profile Image via the App
Within the app, attendees can view their own profile and choose to edit their details. To upload an image attendees need to click Change Image under their account settings, in My App.
Once all details have been updated click Save at the foot of the screen.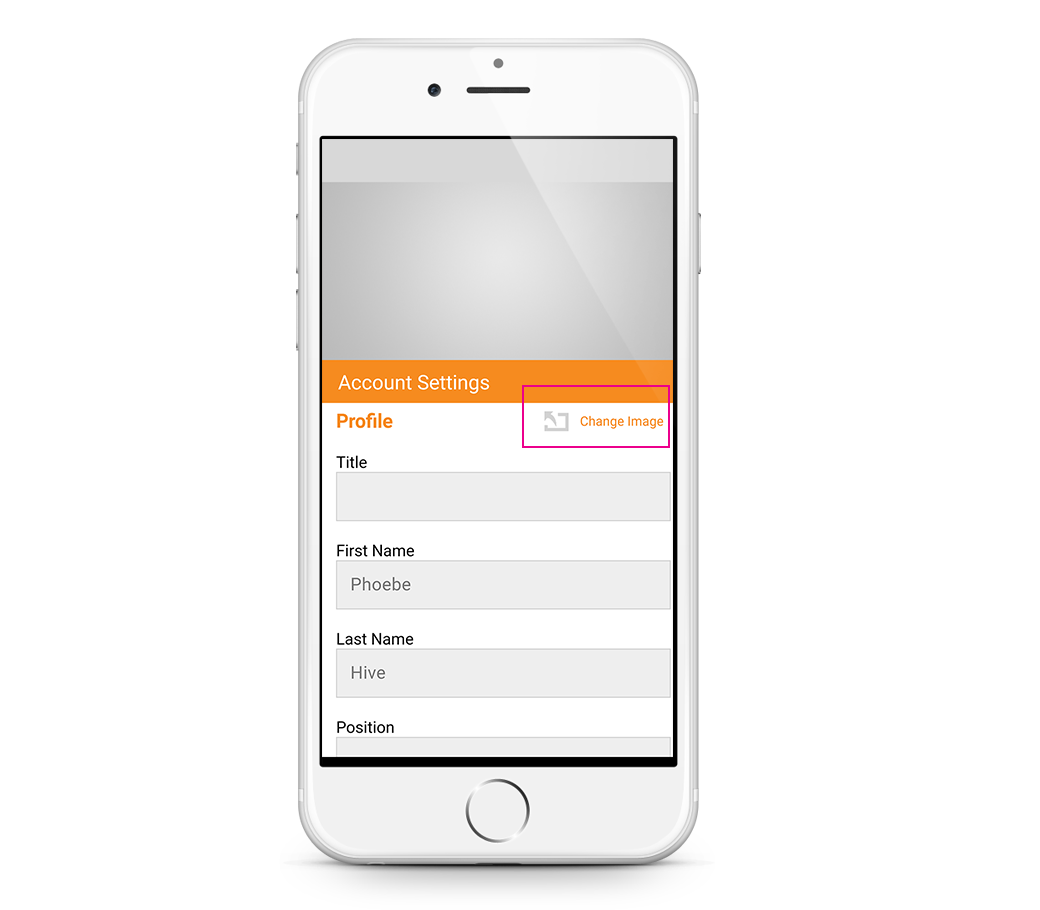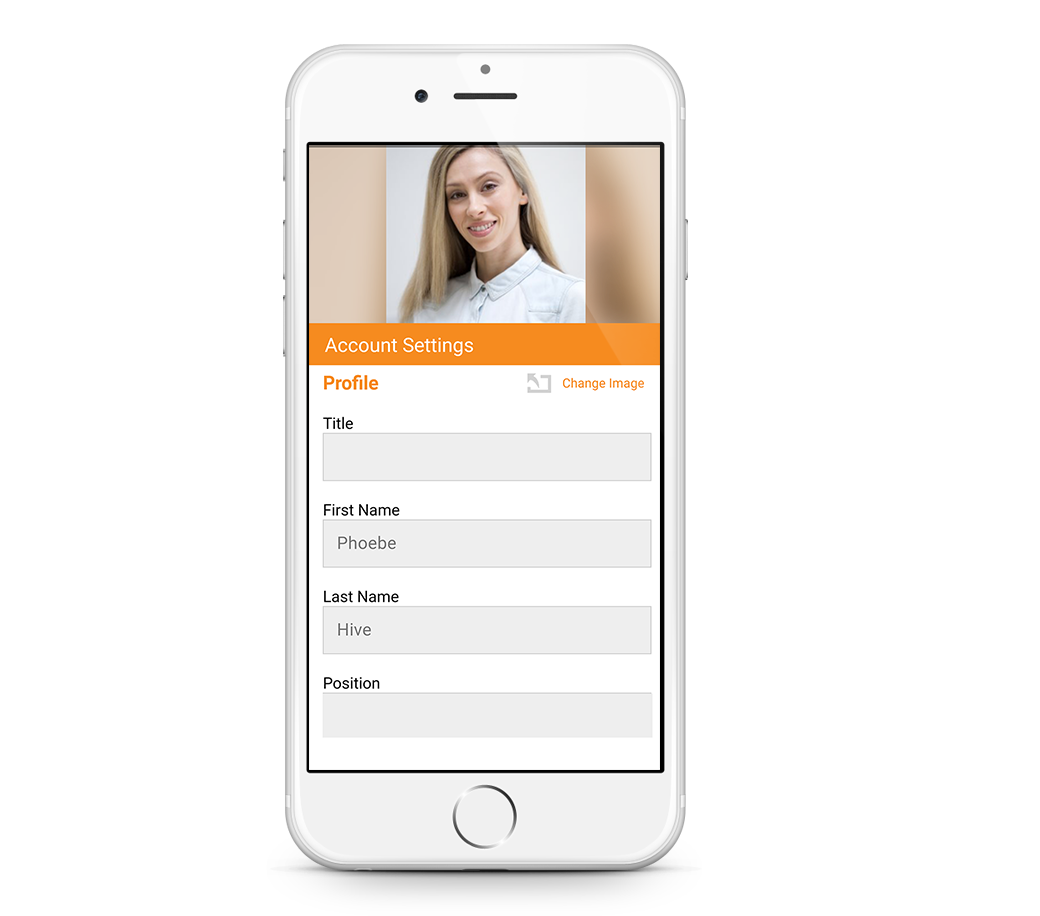 Export Profile Data
The Core allows for user profile data to be exported in bulk via a .xlsx document. This feature is exceptionally useful for aiding in the creation and/or alteration of an extensive list of profiles by creating a pre-set document formatted to the designated specifications of the user, ready for data-entry and upload.
To begin exporting, simply navigate to the Profiles > Export Data & Reports from the Navigation Panel.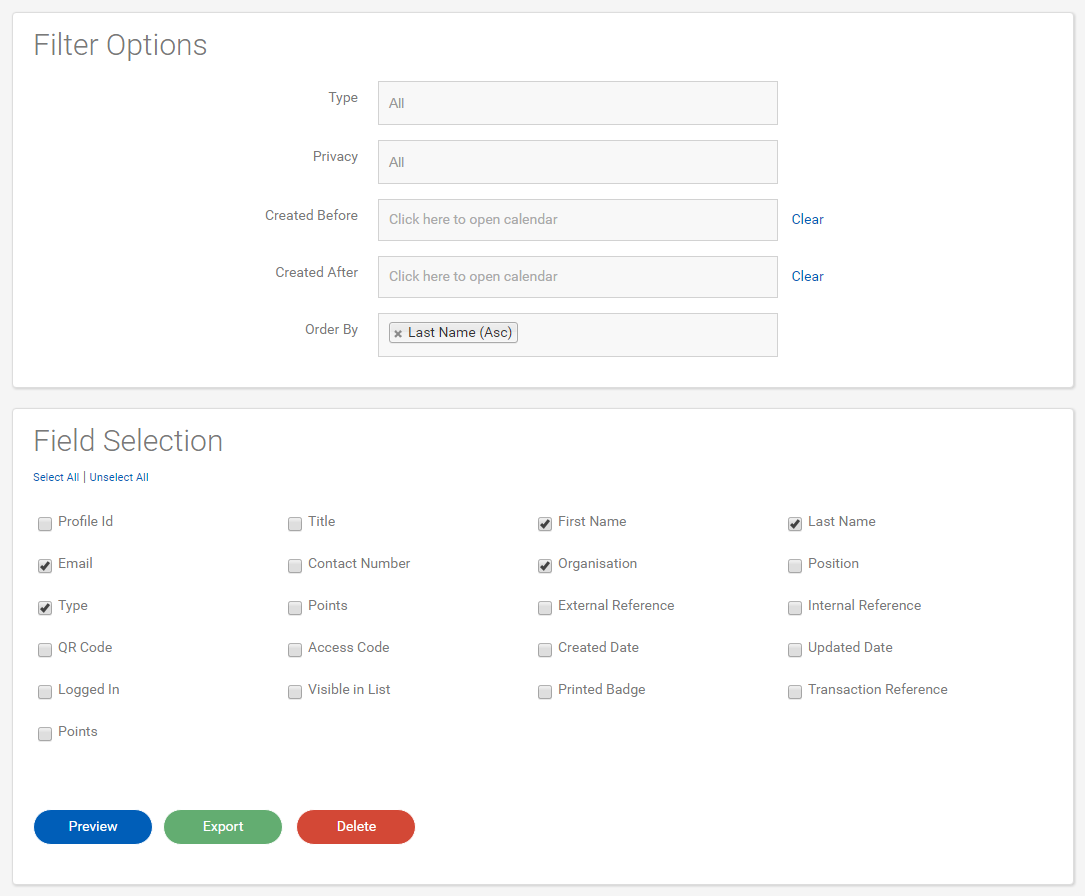 From within this page you may alter a various set of options to tailor the information that will be presented on the .xlsx document you wish to be exported. There are a number of different fields which can be toggled via check-boxes. There are also a number of settings which can be altered to control which types of profiles will be shown, the way in which you want profiles to be ordered and a filter to allow only certain profiles created before and/or after a specified date or set thereof. Once you have specified your desired options and filters, simply click Export. This will create a populated .xlsx document for use in Microsoft Excel or similar spreadsheet software. Fields that do not contain information for profiles will be left blank.
Manually Create or Delete a Profile
As well as being able to bulk import profiles from an excel document, you can manually create profiles within the Core.
Navigate to Profiles > New Profile from the Navigation Panel.
Enter information presented on the form and fill out all required fields. By default, these are the Profile Type, First and Last Name fields. Without this information provided, a profile cannot be created. All other fields are optional.
Click Save
Once the profile has been saved, additional options will appear.

Once a profile has been created, an Access Code and Internal Reference will be uniquely and automatically generated. The External Reference field, however, will default to 'not set'. This can be changed by clicking Edit on the right-hand options. These fields can be used as login requirements for user profiles within an app. Note: The Access Code and Internal Reference cannot be altered.
An External Reference is a string generated outside of the Core. For instance, this could be an employee or staff identification number or even email address.
Permission settings can be edited by clicking Edit on the right-hand options. This contains several options relating to how the delegate profile will display within the app:
Visible in Profile List - This field controls whether the delegate profile will be visible within the app delegate list. Setting this field to No will make the profile not appear.


Allow Messaging - This field controls whether the profile can receive messages from other app users. Setting this field to No will prevent this profile from receiving messages.


Show Email Address - This field controls whether the profile's email address is visible within the app. Setting this field to No hides the address.


Show Contact Number - This field controls whether the profile's phone number is visible within the app. Setting this field to No will hide the phone number.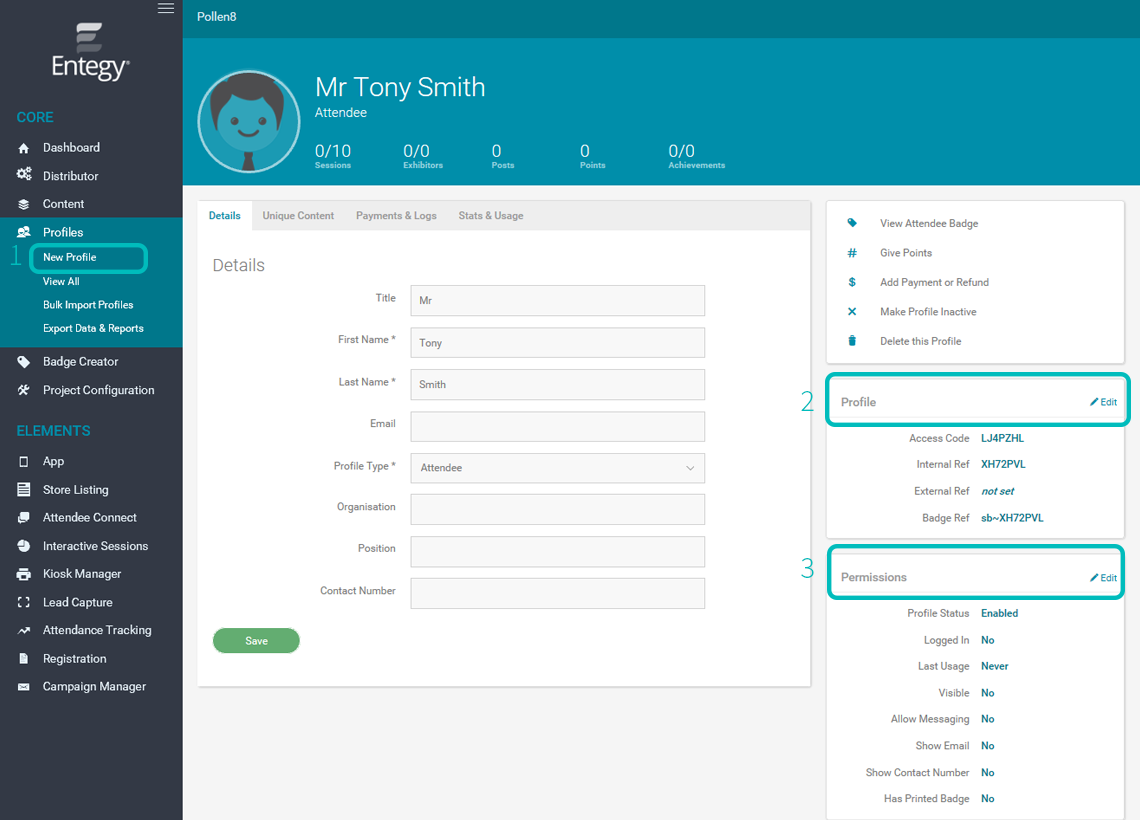 To delete a profile, navigate to Profiles > View All from the Navigation Panel. From here you and click on the drop-down arrow and delete.
Filter Profile Data
You can segment your profile data with the Profile Filter.
Filters are created using data rules that can be saved and reloaded for future use.
A selection of data rules are available such as rules based on Profile fields, scanning and leaderboard data.
To use the profile filter:
Navigate to Profiles > Export Data & Reports from the Navigation Menu
Select your filter conditions
To save a profile filter:
Navigate to Profiles > Export Data & Reports from the Navigation Menu
Select your filter conditions
Select Save New
Give the filter a name
Select Save
To load an existing profile filter:
Navigate to Profiles > Export Data & Reports from the Navigation Menu
Select Load Filter
Select the existing filter you wish to use