Welcoming technology for onsite registration and badge printing. Design elements must work around buttons and instructions as shown below.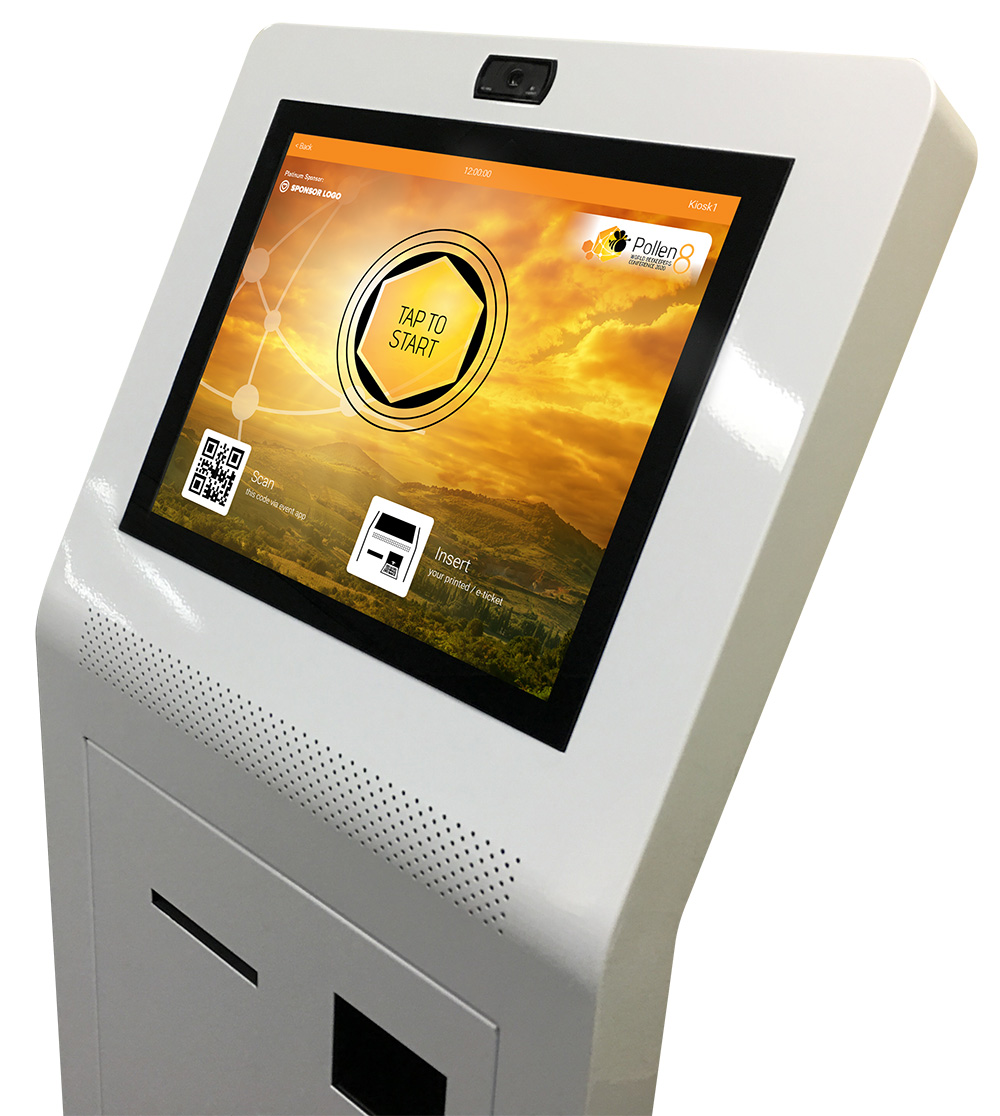 Kiosk backgrounds  
As kiosk software can be run on a variety of different hardware we require three background sizes.
Backgrounds sizes

1280 x 1024px Sprintr – Screen Ratio 5:4
912 x 1368px Sprintr Mini, Portrait
1920 x 1080px Other widescreen devices, Screen Ratio 16:9
  Note the button locations & sizes in illustrations shown cannot change. Consider the position of your logos.
  Keep your background simple – the instruction text needs to sit on top of it.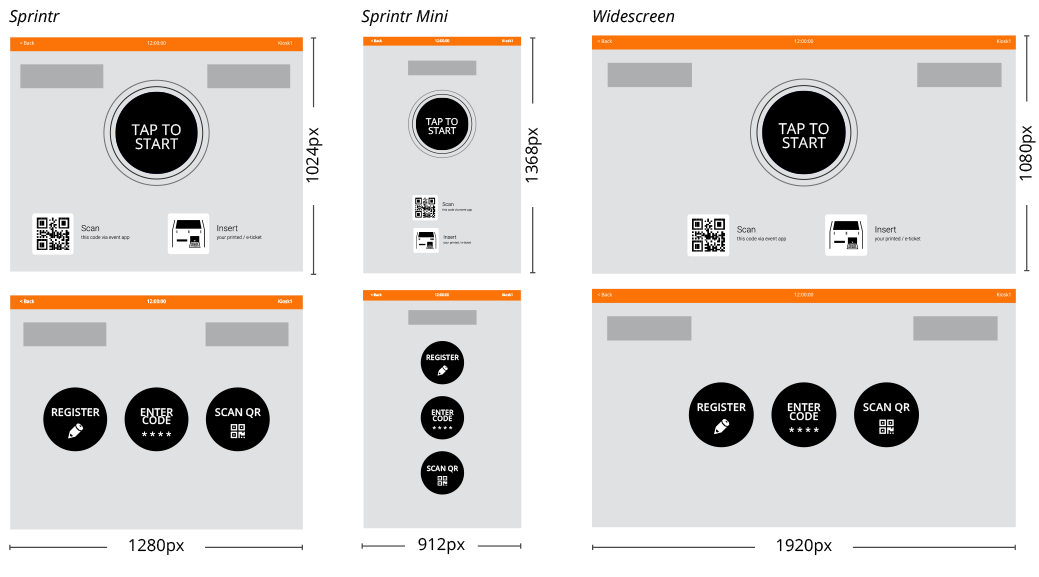 Kiosk buttons  
These buttons help users navigate the kiosk. Keep them clear and obvious to avoid confusion.
Tap to start button
800 x 800px PNG
Automatically cropped into a circle shape
Transparency required
 An idle circle pulse radiates from around this circle to prompt users to tap the screen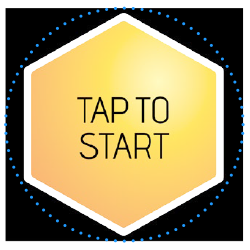 Option buttons
450 x 450px PNG
3 buttons required
    – Register
    – Enter Code
    – Scan QR
These don't need to be a circle. The text can be inside or outside the space as long as the design fits into the 450px2 space
Transparency required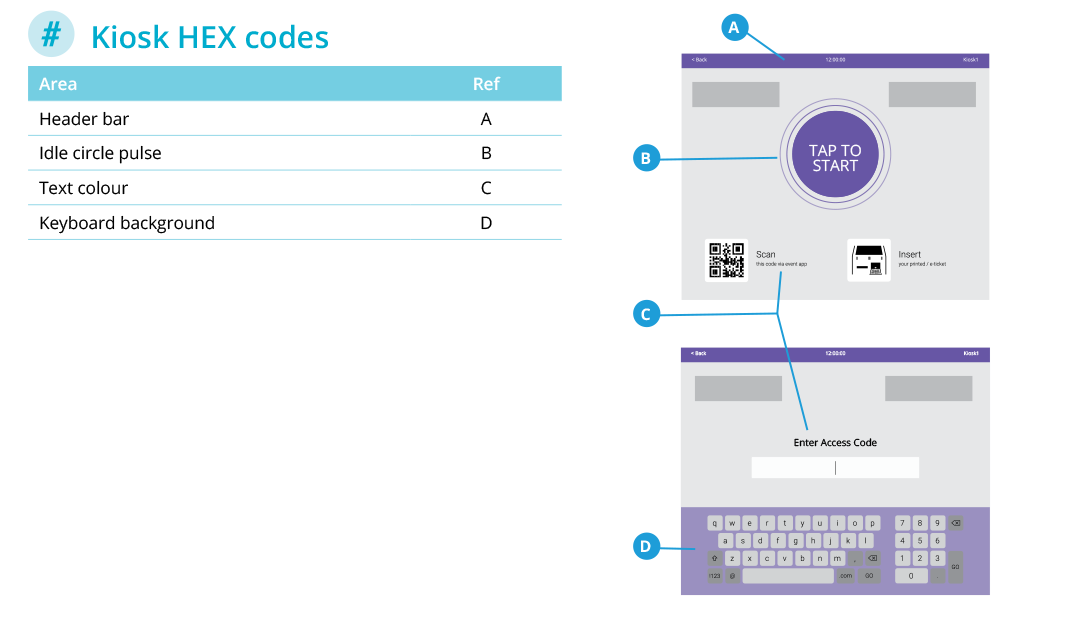 IMPORTANT:
All assets must be supplied exactly as specified. The Core will not accept assets with any deviations from the specifications. Read more. 
Entegy Design Templates