How to print badges on demand from profiles
Badges can be printed as required from Profiles in the Core using Onsite Printing Software and Hardware. This is an alternative option to generating in bulk and could be used onsite at your event to print badges on demand.

If you are not using Onsite Printing Software, you can download the badge, which will save the .pdf file to your device. You can also print from this file to your own print software and hardware.

If you require crop marks you will need to edit your badge settings before printing.

To print from a profile, navigate to Profiles within the Core. Find the profile you require a badge for and click the drop-down arrow for options. Select Print Badge.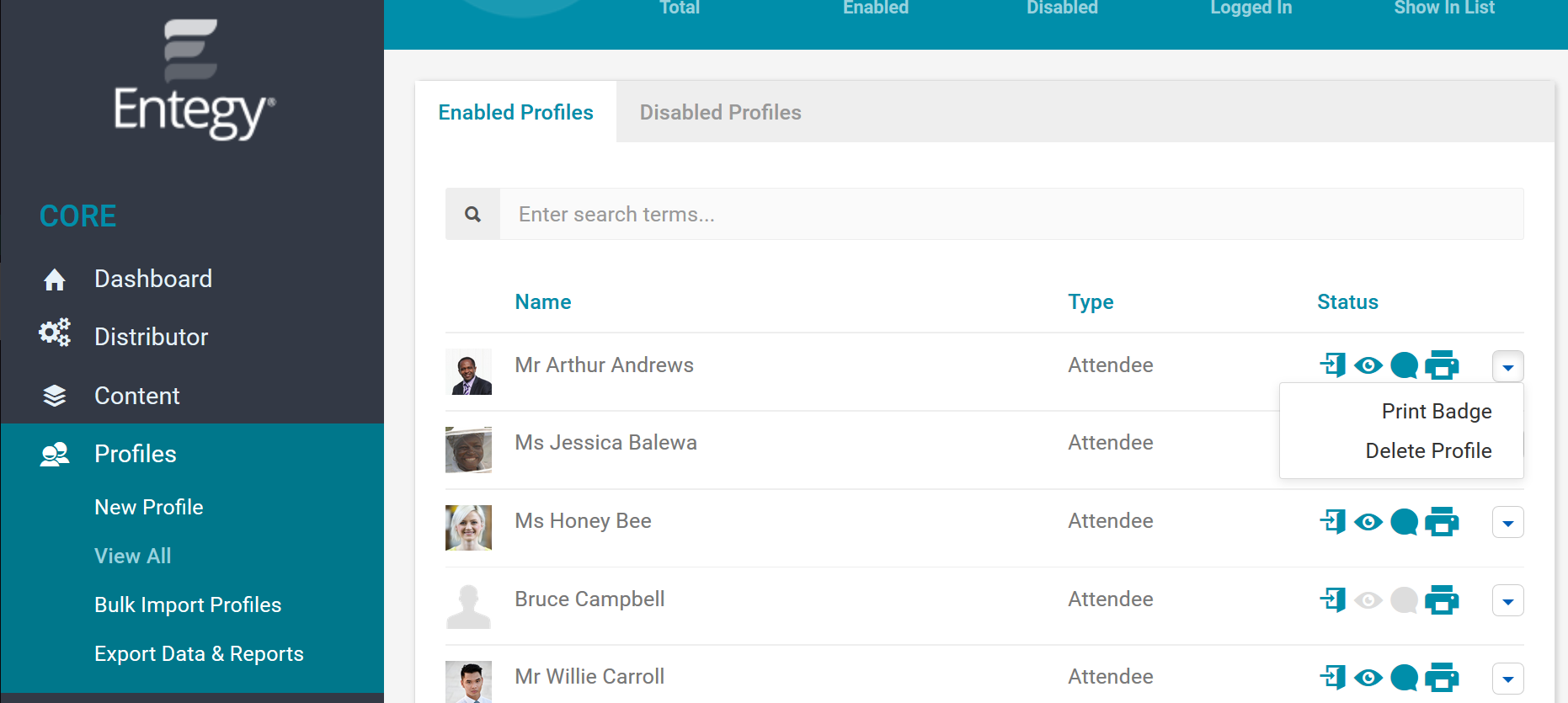 A pop-up will appear with the option to print or download. Choose your badge template and then click print. Alternatively, you could download, which downloads a pdf file and print from the file. This might be useful if not using Entegy Print Software.

When you click the print button on the profile badge from within the core a Balloon will appear in the bottom right of the screen displaying the status of the print.