Installation
Download link assets.entegy.com.au/badgeprint/Setup.msi or by clicking here. This application is only available for PC.
Download the .msi from the url, then open the file.
A security warning will appear - click More Information > Run Anyway

Run BadgePrintSetup.msi to setup the program. Double click the BadgePrint Config desktop icon.
Set-up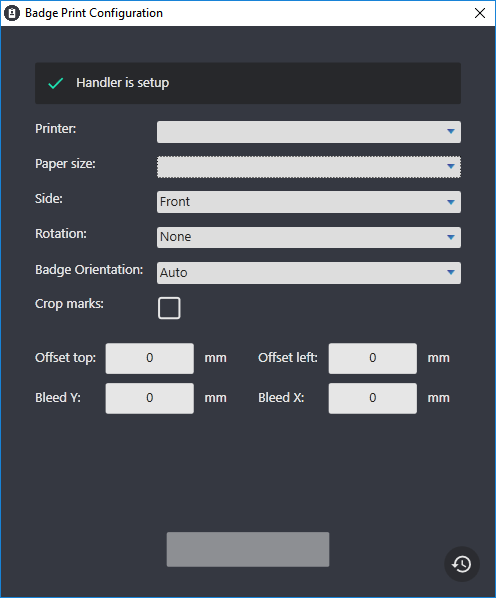 Select the desired printer from the Printer drop-down. The printer selected has to be the default printer on Windows Devices and Printers.
Select the Paper Size from the drop-down menu
Select the Side/s you wish to print. TIP: If the badge template is only single sided, select Front
Select the badge Rotation from the drop-down. TIP: This option is only relevant if you are printing a double-sided badge and need the back to be rotated
Set the Badge Orientation - this controls which way the printer will print the badge:

Auto:

Allow the print software to figure out the orientation of the badge based on the badge dimensions.

Portrait:

Print the badge in portrait orientation regardless of badge dimensions.

Landscape:

Print the badge in landscape orientation regardless of badge dimensions.

Click Save
Set Default Printer
Open up Windows Control Panel.

Navigate to

Hardware and Sound

then

Devices and Printer

.

Right-click on the required printer and from the menu select Set as default printer from the drop-down menu.