How to configure in-app signup
The signup form allows attendee data to be captured directly into the Core to allow for login and access to an App that may otherwise be locked to the public. The signup form is available through the App element and is only accessible through the event App.
The App can be configured to incorporate signup as a login method, allowing users to download your event App and register before having access to the App.
Please note: you can only have 1 signup form per project.
Example of app login page with register option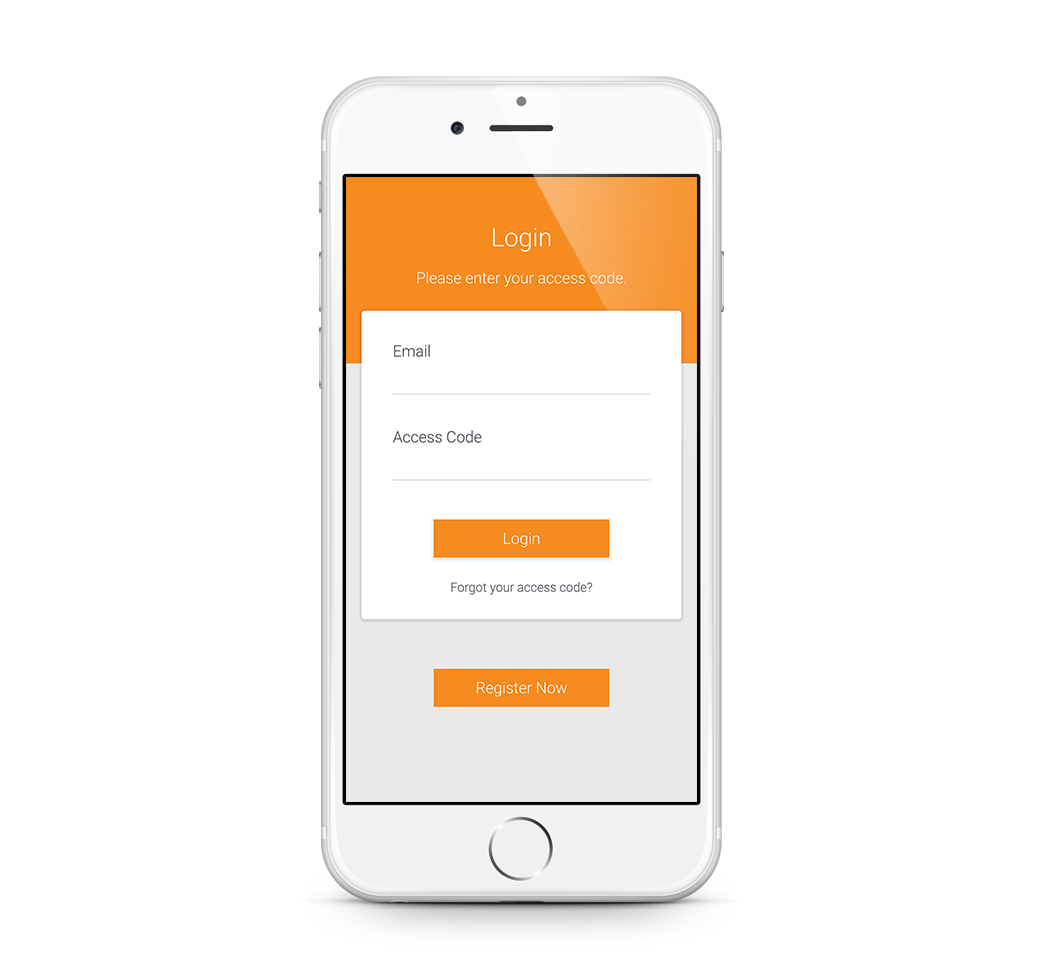 Example of registration form in-app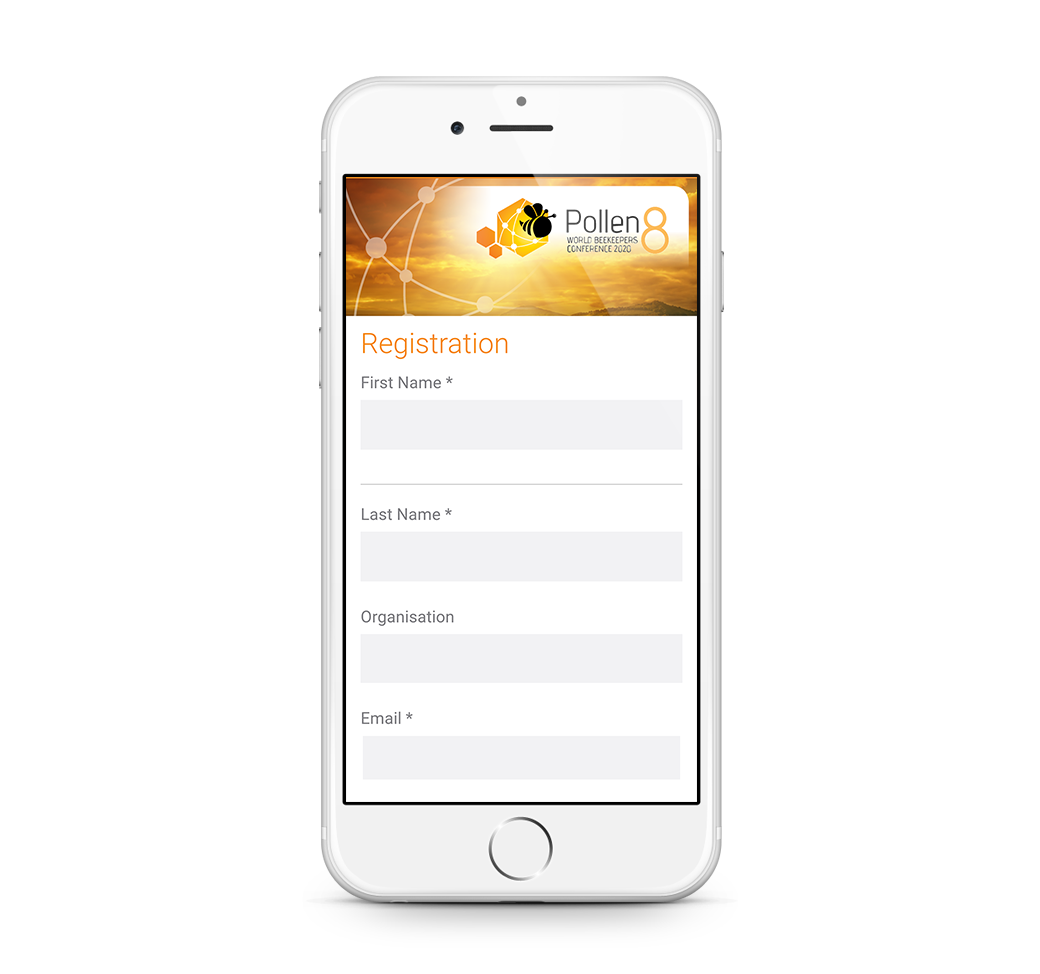 To configure a signup form
Navigate to Project Configuration > Signup Form from the Navigation Menu
Click Edit Signup Form from the right-hand options
Refer to the Registration form builder article for more information about building your signup form.
To configure the signup completed email
Navigate to Project Configuration > Emails from the Navigation Menu
Click on the Design tab to update your email design.
Click on the Template Tab and select Registration Complete to create your html email.
Refer to the Email Templates for basic examples.
To enable in-app signup
Navigate to

Project Configuration

>

Profiles from the Navigation Menu

Click the

Login & Authentication tab

Navigate to

Options > In-app Registration Form
Select Signup Form from the drop-down
Click Save

Navigate to

Project Configuration

>

Project from the Navigation Menu

Navigate to Access Type and select Profile Login from the drop-down menu
Click Save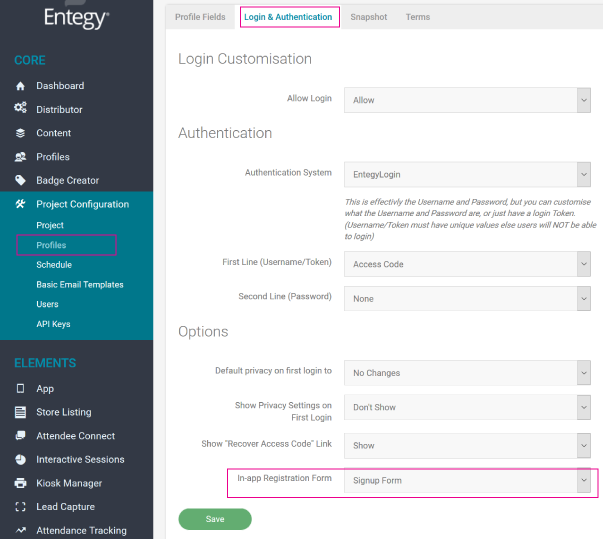 To change login instructions for your requirements
Navigate to App > Settings from the Navigation Menu
Click the Terms tab
Navigate to Password View > Enter Access Code
Update as required
Click Save