How do I Change my Eventbrite event to Registration, rather than ticketed event?

By default Eventbrite's 'Event Type' is set to 'Ticketed Events', this can be changed in Order Options to 'Registration Event' and will change terminology used in the Eventbrite system accordingly. Examples of this can be seen in the screenshot below.


How do I customise the Eventbrite confirmation email to attendees?

You can customise the order confirmation page and the email your attendees receive when they place an order. This is the perfect place to include information like parking details, directions to your venue, refund policy and contact information. Go to your event's Manage page in Eventbrite, then look under "Order Options" and select "Order Confirmation" to get started. Further reading: Eventbrite documentation - How to create custom order confirmation.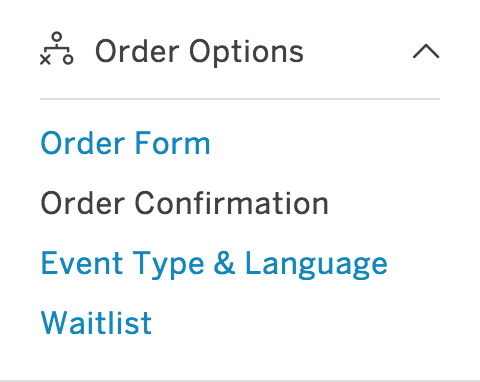 Receiving an error when scanning?
Should your project be integrated with Eventbrite and you experience scanning issues, check that your Regex Expressions setting has been configured correctly. This configuration option is located within the Badge Creation element, under the Advanced tab. Simply select Eventbrite from the dropdown menu and click save. If you have any devices currently logged into your project's affected sessions, you will need to logout and subsequently login to refresh the session's data in app. This will require an internet connection.