Page headers can be added to individual pages. If they are left blank, they will inherit the global page header which is set in App Appearance > Content Design.
To add a new header, select the page from the Content section of the Core.
Next, select the details tab and click the + icon to add the page header.
Note: the page header must be 720px x 405px.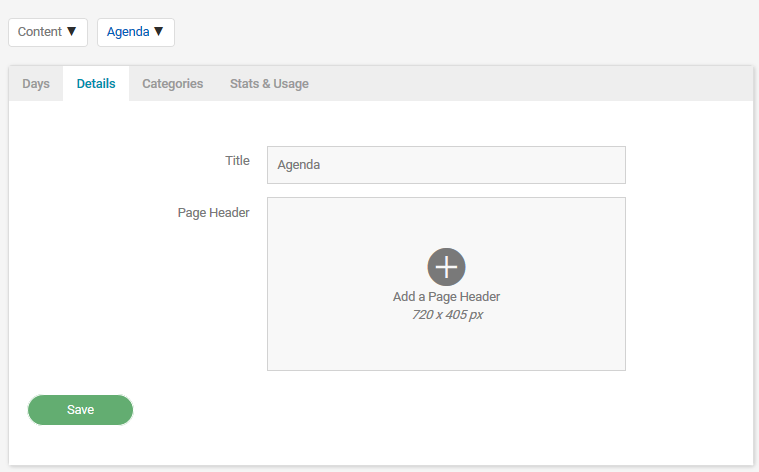 In some page types you will need to scroll to the bottom of the details page to find the option to add the page header. For example the About Page, shown in below screenshot: