This guide takes you through the process of setting up a schedule for your project in the Core. It includes all schedule features you may wish to include for your event, however not all features are required.
To confirm the schedule features suitable for your event click here.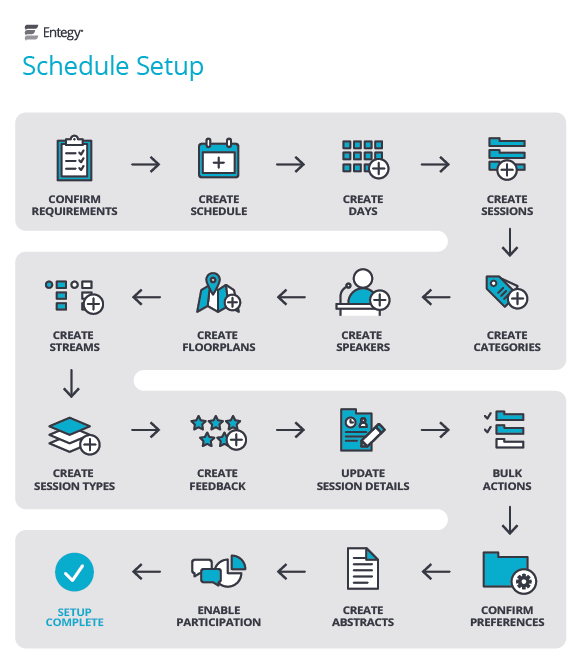 1) Create your project
Contact your Entegy distributor
3) Create days
Create speaker content page type

Upload speakers

Upload speaker images
6) Create floor plans and rooms *
Create floor plans content page type

Create rooms
9) Update session details *
These actions below are best completed concurrently when updating a session.
10) Bulk actions *
11) Confirm preferences
12) Enable audience participation *
Ask A Question

Activity Feed

Interactive Sessions
13) Schedule complete
* Optional features